The Inner Revolution
Dear Friend of Planet Waves:

I don't say this out loud often, but the world is a scary place right now. While many spiritual traditions say that fear is never an appropriate response to life, it's certainly understandable. It's so intense that I have to talk myself down from the tree every now and then, and put myself back on solid ground.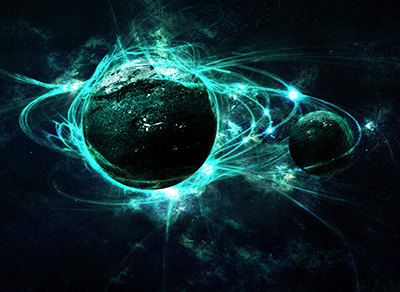 Uranus, the planet of revolution.
Here's what I think is the most frightening thing: the dim recognition that we cannot really do anything about the world's problems. Even when you get to a place where you feel somewhat confident and stable, the crises of the planet -- psychological, environmental, political, economic, all of it -- are always right outside the front door. And people seem frozen, struggling even for the concept of solutions.

Think of it. Aware, sensitive people know there are problems, and we also feel the seeming paralysis. Not only that, we're inundated with influences to shut down our awareness and sensitivity; and consciousness-raising tools are difficult to find, and they're not usually so world-savvy: that is, they're rarely grounded in actual experience. 

Really, I'm amazed anyone finds any peace of mind at all. It is a struggle if not, it takes experience. And as Lou Reed said, a busload of faith.

My job these days is to fashion tools. Using astrology, spiritual paths, and everything I've learned both in therapy and working with people, I make resources that will help you learn, seek self-understanding, and meet the world around you eye to eye. I don't provide answers. I'm good at something much better, and more relevant, which is helping you to ask the right questions. 


Read more...
---