Planet Waves FM is a project of Chiron Return.
We are listener-supported, independent and affiliated with Pacifica Radio Network. Accredited by the International Federation of Journalists.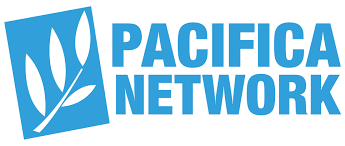 Eric Francis Coppolino, Founder and Executive Producer
Dave Levine, Webmaster
Cate Ryzhenko, Technician
Claudia Mansbach, Office Manager

Post Office Box 4141
Wiltwyck, New York, U.S.A., 12402
New York Broadcast Studio + (845) 331-0355
Call during Eastern business hours please (New York time). If we don't pick up or call you back soon, please leave another message! OTAY? Thank you!
Email Contact Via: [email protected]
You can contact us through the form below:
Planet Waves FM was founded in 2010.
Copyright © 2010-2022 at Wiltwyck, NY, by Chiron Return, Inc. Other copyrights may apply. All Rights Reserved per UCC 1-207 inter alia. Much gratitude to Bill Ayres, founder of WhyHunger and longtime Sunday night call-in host on WPLJ-FM New York City — who got me interested in radio.
Aunt Josie Forever.