Planet Waves FM is a project of Chiron Return.
We are listener-supported, independent and affiliated with Pacifica Network. Accredited by the International Federation of Journalists.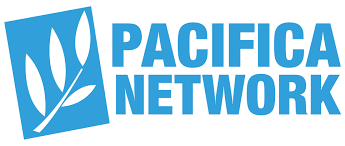 Eric Francis Coppolino, Founder & Executive Producer
Elijah Tuttle, Programmer
Dia Mansbach, Office Manager
Cindy Tice Ragusa, Research & Investigations
Alison Primrose, Honorary Producer

Representation – World Stage Studio
Planet Waves FM – Pacifica Radio
Post Office Box 4141
Wiltwyck, New York, U.S.A., 12402
New York Broadcast Studio + (845) 331-0355
Alternate contact + (845) 337-5095
Call during Eastern business hours please (New York time). If we don't pick up or call you back soon, please leave another message! OTAY? Thank you!
Email Contact Via: [email protected]
Planet Waves FM was founded as an independent program in 2010 and incorporated in 2014. We began as Radio Navigator on the legendary Radio Woodstock in September 1996.
Copyright © 2010-2023 at Wiltwyck, NY, by Chiron Return, Inc, a federally registered 501(c)(3) nonprofit corporation. Other copyrights may apply. All Rights Reserved per UCC 1-207 inter alia. Much gratitude to Bill Ayres, founder of WhyHunger and longtime Sunday night call-in host on WPLJ-FM New York City — who got me interested in radio.
Aunt Josie Forever.