Dan and Eric's Music Hour — When We Met The Beatles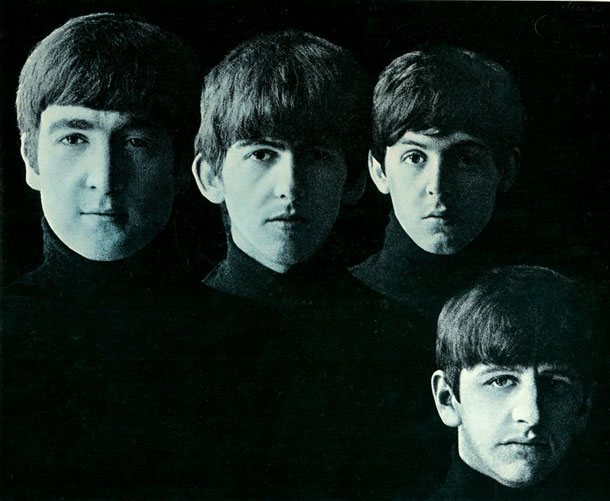 In tonight's edition, Dan and Eric talk about The Beatles and their impact on society, focusing on the music of George Harrison.
Here is the corresponding article from Friday's member-only edition of Planet Waves, which we are sharing with our listeners — Yesterday and Today.
We discuss the Chrysler ad on the Super Bowl in which Bob Dylan appeared. Here is that advert. This is Union Sundown by Bob Dylan — a 1983 song that told the world about slave labor through Asia and South America.
We mention &feature=kp" target="_blank">This Song by George Harrison. Here are some notes on the He's So Fine plagiarism suit
Deadbase indicates that The Grateful Dead closed the May 15, 1993 show in Las Vegas with Lucy in the Sky With Diamonds. " target="_blank">Here is a similar version from the same tour. ">Here is a much cleaner recording of the last time the song was ever played by the band; Garcia died later that year.
In case you want to take a trip back in time and have not been pelted with this on TV, here is some historic footage of when The Beatles arrived at JFK.