2012 and the Mayans Revisited: Ed Barnhart Interview
The Real Story of the Real FDA as Told by Peter von Stackelberg 
View of the Mayapan ruins, in Yucatan, Mexico. Photo by Jennifer Corbett.
This is only the Ed Barnhart interview. " target="_blank" rel="noopener">Watch Ed Barnhart and Eric in video.
Link to Archaeo Ed Podcast | Link to Mayan Calendar by Ed
---
Here is the whole program, full bandwidth | Steve Kirsch Substack Article Banned by Facebook  | Charles Eisenstein Article
Here is the whole program, mono, reduced bandwidth
Today is the season finale of Planet Waves FM, and I have a special show for you tonight, with a afresh look at what happened, what did not happen, and what people thought would happen, when the Mayan calendar reached 13.0.0.0.0 on Dec. 21, 2012. NOTE — Regular episodes will resume Friday, Dec. 3. I'll be back with a holiday music special on Wednesday, Nov. 24.
Ed is the Jerry Garcia of archaeologists. He's a down-to-earth teacher who I found on Great Courses, tucked into the back of Amazon videos.
After watching more than 50 of his lectures about the Mayans, Aztecs, Incas and other civilizations, I reached out to him and next thing you know, we were trading birth data. While classically trained, Ed is a man of great experience. He's never afraid to challenge existing conventions and beliefs of archaeology. He sees the humor scattered amidst the ruins of 15,000 years of ancient civilizations.
All New Monthly Contributors to Planet Waves FM Receive Ed's 2022 Mayan Calendar!
Everyone who initiates a monthly donation to the program, at any amount, will receive a copy of Ed's 2022 Mayan calendar as our gift. When we see your monthly donation, we will contact you.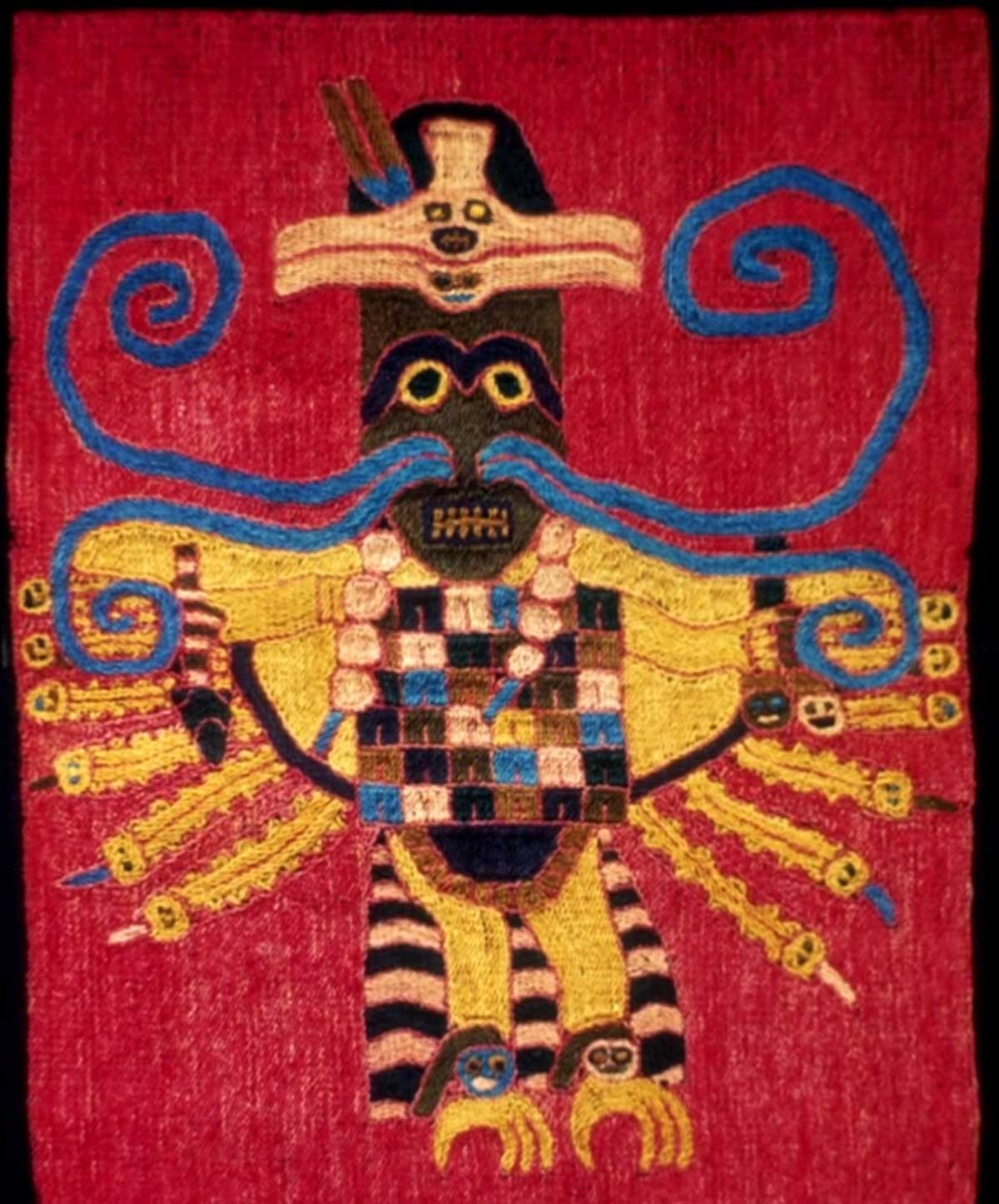 I will resume with a regular program on Dec. 3, and be back before then with our annual holiday music special on Wednesday, Nov. 24. There will not be a new program on Nov. 19, we will send out a letter to keep you updated.
As for the rest of today's program: I am planning a new edition of The Branching of the Road, my new program about A Course in Miracles. These programs are all added to the same URL. The first two programs in the new series are up; so too is a link to my previous, 13-program series from Pacifica Radio, created in 2016.
Woodstock Times Pays Off Two Libel Suits
Earlier this year, the Woodstock Times group of newspapers settled two multimillion dollar libel suits brought by a former gallery owner, Tai Burnett. My old friends may remember I came close to bring a libel suit against the newspaper group in 2018 for its atrocious conduct, and chose not to.
Soon after, I heard from Tai, who has quite a story to tell. Ultimately, this is about the betrayal of the public trust by those who falsely hold themselves out to be journalists. I was a writer for this newspaper group from 1989 through 2000, and helped them informally as a consultant as recently as four years ago. I have known many people who work there since 1989.
Please Give Something Back to Planet Waves FM
If you listen to Planet Waves FM, if you come to me for information or refuge, please support our efforts. To do actual journalism takes substantial effort, time, energy and resources. Many people help me because it's the right thing to do at this time in history. Scan down our front page and you will see why.
The program runs on a lot of love and a little money — but we do need to meet our modest budget every month. Anyone who initiates a monthly donation will receive an astrological chart set. We are generous with astrological gifts to program supporters.
If you cannot afford to contribute financially, please help by spreading the word, post the program to social media, or send us story leads. There are volunteer positions available as well.
If you steward a charitable family trust, and you endorse the work that we are doing (including the chronology, Covid19 News, and our other projects) and want to be a major donor, please contact me directly.
Thank you for your participation.
With love,

PS — If you want to speak to me, please call (845) 331-0355. If I don't answer, leave a message and I'll get right back to you.