Mercury Retrograde in Taurus, the Astrology of Prince and Chernobyl Remembered
Use this link if you're listening on an iOS or mobile device.
---
Hello Taurus — the Sun's in your sign and you can now pre-order your 2016-17 birthday reading for just $19.97.
---
Listen to a free audio introduction to the 2016 Spring Reading here:
Like what you hear? Get all 12 signs or choose your individual sign.
---
Dear Friend and Listener:
In tonight's edition of Planet Waves FM, I look at the upcoming Mercury station retrograde in Taurus and consider Mercury retrograde as a phenomenon of the mind.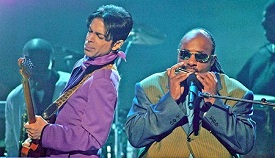 I then study the astrology of the virtuoso musician and visionary being, Prince Rogers Nelson, who was found dead Thursday at his home at the age of just 57. I include interviews with a prior manager and recording engineer. Thanks to Amanda Painter, who helped research this section of the show.
Finally, I commemorate the 30th anniversary of the Chernobyl disaster. We have a number of features marking this day on Planet Waves, including a resource page, an article from the archives and some charts below. Thanks to Anatoly Ryzhenko and Carol van Strum for their help researching this subject.
Music is by…well, I'll leave you to guess.
With love,