Backstage Uptown: This Weekend at BSP in Kingston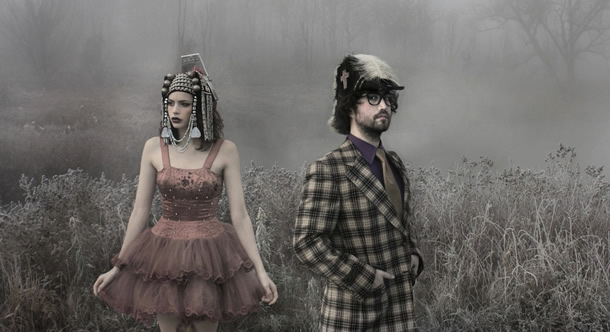 THUR SEPT 26TH –KYLE MCDONOUGH EP RELEASE SHOW – $5, 18+, 9PM
A chillaxed evening with some of Kingston's best singer/songwriters,
Kyle McDonough, is no stranger to the BSP Stage. He joins us once again to unveil his new solo EP. Dirty Water Duo bring. BSP Regulars from the crowd get up to bring us a little bit of that dirtiness. Elizabeth Chase, a BSP debut from one of the most beautifully gifted female vocalist to perform at the BSP. And Jimmy James, kingston local, known to many in the area through numerous local venues and open mic forums.
—–
FRI SEPT 27TH – CARAVAN FOR PEACE: MAMADOU KELLY // LEILA GOBI – $10, 21+, 7PM
War can't stop the music. Malian artists continue to practice their art despite upheaval and violence that delayed The Festival au Desert in Timbuktu indefinitely.
Following several tours through the US, spreading the wonderful desert blues of one of the most cultural rich areas in the world, Mamadou and Leila continue playing and recording, and we are happy to host them here in Kingston NY.
LATE NIGHT – DJ LADY VERSE – $5 (free with earlier admission), 21+, 11PM
For DJ Lady Verse, simply being the premier female DJ in New York's Hudson Valley doesn't cut it. Her aim is much, much higher. Throughout her ten-year career, this spinstress has toiled tirelessly behind the turntables, focusing hard on developing her impeccable song selection and seamless mixes. And it shows, just ask the legions of orgasmically satiated dancers from over 100 venues that she has rocked from NYC to Miami and beyond.
—–
SAT SEPT 28TH – THE GHOST OF A SABER TOOTH TIGER // BROTHER JT // PARAKEET – $12/15, 18+, 9PM
"Some of the finest, cheekiest psychedelia that Sean Lennon has ever perpetrated is to be found in his most recent project, the Ghost of a Saber Tooth Tiger (now called the GoaSTT), a band that he co-fronts with his longtime girlfriend, supermodel Charlotte Kemp Muhl. Their excellent 2011 eight-song EP Le Carrotte Bleue is a thoroughly enjoyable collection of well-written, winking Jet Set retro-pop with the requisite New York noise quotient met in the title-track finale. It is low on urgencies of any kind, but high on imagination, heightened language and careful musical development. You'd like if it you didn't know that it was Sean. Will you like it now that you know it is?"
~ John Burdick, Hudson Valley Almanac
Brother JT is John Terlesky, born 1962 in Easton, Pa. Founded garage pop band the Original Sins in 1987. First single, "Just 14", generated good press, as did debut LP, Big Soul (both released on Bar/None Records). Band went on to release 10 albums (including Peter Buck-produced Move), tour America & Europe, get MTV airplay, chart on CMJ, and generally raise a ruckus before calling it a day in 1999.
PARAKEET are Matthew Cullen (Guitar) and Jane Scarpantoni (Cello) and Grasshopper (Guitar), with special guests. Their experimental approach to improvised ambient music has been featured at the Deep Listening Institute.
—–
BSP LOUNGE || 323 Wall St, Kingston NY 12401