Cancer Birthday Reading and Audio Preview Available
Dear Planet Waves Reader:
If you're born under the sign Cancer, or with Cancer as your rising or Moon sign, your 2013-2014 birthday reading is available for instant access. You may listen to an audio preview above.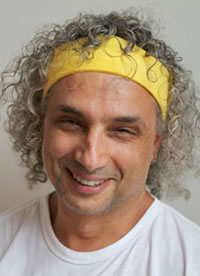 In this professional astrology reading, done in studio-quality audio, I cover Jupiter's ingress into your sign, and the many, many contacts it will make over the next few months — a time that will be unlike any other in your life.
Jupiter has been in your sign before, but not like this — not making contact with nearly every planet in the solar system over the course of four months, including the grand water trine and the Uranus-Pluto square. I describe this in the free preview and in the full reading, providing information you need to take advantage of this amazing time in your life.
One reader commented on the recent Gemini birthday reading: "I've been having a few astrologers read my chart but it all seems like fluff. I am amazed at the accuracy you brought into my Gemini reading even though it wasn't based on me personally."
Your Cancer reading is presented in two 30-minute sessions of astrology (which you may listen to separately) plus a 20-minute tarot session with astrology afterthoughts. The reading is designed for a busy person, though it has a meditative quality that will help you vision this next truly important phase of your life — a rare and beautiful moment of opportunity.
You may purchase the entire reading plus bonus materials for $29.95. You'll have access to visuals of the chart and tarot spread, as well as last year's reading to check my accuracy. Here is the link to purchase.
Thank you for your business, for your trust and for supporting Planet Waves.
Lovingly,



PS: The reading works for Apple and other products. You may download it or listen in a Flash player. The product's homepage includes access to last year's reading as well, so that you may check my accuracy and relevance.