Capricorn Solstice: From Belief to Experience
Use this link if you're listening on an iOS or mobile device.
---
Dear Friend and Listener:
Tonight I have a special edition of Planet Waves FM for you. I cover the astrology of the winter solstice and the Sun's gradual return to the Northern Hemisphere.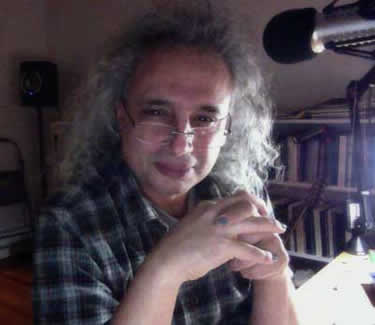 This is the first of a series of audios that I will release over the next few weeks focused on 2016 astrology and how I am using it in the Vision Quest readings.
I am planning for the written readings to be ready by the end of the year, then I will do the audio interpretations and rune readings in January.
In tonight's program, I look closely at Pluto in Capricorn, and review the Uranus-Pluto square. I describe how that phase of astrology has transitioned from the more aggressive energy of Uranus square Pluto to the more introspective energy of Saturn square Neptune.
I then describe the four-planet alignment in Pisces — centaur Nessus, Neptune, centaur Chiron, and Kuiper object Borasisi.
In the next program I will cover the Uranus-Eris conjunction in Aries, one of the most vibrant and world-changing aspects we will experience in 2016. In future editions I will also cover Mars retrograde, the four forthcoming Mercury retrogrades, and Varuna moving into Leo.
Tonight's program is complete with music from the Vision Quest project, featuring my musical collaborators Daniel Grimsland and Daniel Sternstein, of The Grape and the Grain.
There will not be regular editions of Planet Waves FM this week and next; I will return with my year-end edition on New Year's Eve, Thursday, Dec. 31.
More information about Vision Quest is below.
Thanks for listening and stay in touch!
Lovingly,



PS — Don't miss this spontaneous essay on the solstice (and chickens) by the eminent Carol van Strum, troublemaker and dioxin freak in chief of Planet Waves.
Vision Quest: A World of Mystery and Truth
"Very comprehensive, in a way that no other astrologers come even close to."
— Douglas Lantz
Dear Friend and Reader: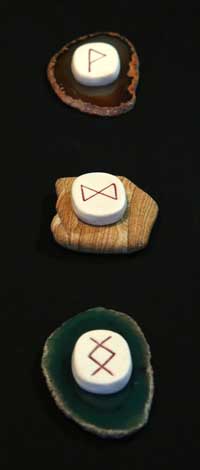 Vision Quest is your 2016 annual reading from Planet Waves. For the first time ever, I am planning to have your written readings delivered before New Year's Eve. If you want to order, you can go directly to this link.
I will then do the audio portions in January, which will be delivered right after Mercury goes direct. If you sign on before publication, you get the pre-order price of $77 for all 12 written and recorded readings. Purchasing all 12 signs includes a rich collection of music being composed specifically for the project.
You may also pre-order individual signs here.
Many people who purchase one then go on to get many others (for their rising sign, Moon sign and the signs of their significant others) so it's really easier to get all 12 at the best possible price. One purchase is good for the whole household, however you define that.
What You Get With Each Reading
Readings cover the Sun signs and rising signs, and many people say their Moon sign as well. If you don't know your other signs, we will look them up for you. These readings address many areas of living but are intended to focus on several key messages or themes, with practical guidance and analysis.
You will get a different take on what many other astrologers have to say about the same aspects.
Each sign gets approximately 12 hours of my research, writing and audio work. Carefully researched and impeccably edited, your readings build on 16 prior years of experience creating annual editions. All of those past editions will be available from within Vision Quest (at no extra cost), so you can study them as a book of your life.
On Seeking Clarity, and the Quest for True Vision
Dear Friend and Reader:
In our moment of history, it's difficult to see anything clearly — ourselves, our lives, the world, the future, even the past. We live with a feeling of being constantly on edge, or on the edge, often straining for clarity. Respecting this state of existence, my 2016 annual edition is called Vision Quest, and it's focused on our need to go beyond clarity; my intent is to help you discover and focus a vision for your life. That's what the planets are describing, and what I am hearing.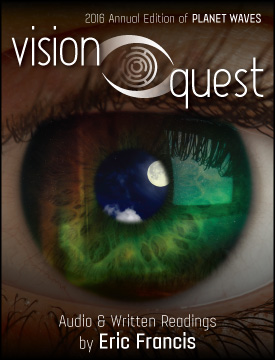 First, though, I have a short story for you, about the spiritual path we call astrology.
One of the first spiritual books ever given to me was Illusions: The Adventures of a Reluctant Messiah. Written by Richard Bach while, unbeknownst to him, Jonathan Livingston Seagull was becoming an international bestseller, this book helped put a lot of people on the spiritual path — maybe even you.
Illusions is the story of an unusual man named Donald Shimoda whom Bach met while flying around the country in his antique biplane, hopping from hayfield to hayfield out in places like Kansas. This was Bach's version of a Vision Quest.
Shimoda, a fellow barnstorming pilot, has a book of aphorisms containing bits of wisdom for people on the journey of self-awareness. In it is the idea that "we teach what we most need to learn."
Each autumn, wherever in the world I may be, I set out on the annual edition of Planet Waves. I prepare intimate, spiritually grounded readings for you, relating to the 12 Sun signs and rising signs.
Each annual comes with a collection of articles and art which I think of as being a record of the times in which we're living.
Each year's readings reflect the peculiar astrology of the moment, with its special challenges and opportunities. Each is an original journey into the unknown — something I'm now doing for the 17th time. Each of these readings is a marker in time, and all of them are available to return to.