Chiron on the Aries Point
Use this link if you're listening on an iOS or mobile device.
---
The Sacred Space of Self, the brand new 2018 Spring Reading, is now available for pre-order. This set of 12 video presentations will cover Chiron's transition into Aries, and Mars retrograde in Aquarius over the summer. Pre-order soon to get the best value.
---
Hey Taurus — Uranus will soon be arriving in your sign. Are you ready to make some changes? Pre-order your 2018-19 Taurus birthday reading by Eric today for handy tips on how to work with the planet of revolution, and much more.
---
Dear Friend and Listener:
Tonight on Planet Waves FM, I'll be focusing on Chiron's presence on the Aries Point, and all of the associated astrology involving Mars — a conjunction to Pluto later this week, and a square to Eris next week.
This highlights the new aspect that is coming out of the background, into the foreground: Pluto square Eris. While it doesn't make its first of five exact contacts till January 2020 (when much else happens, to put it modestly), it's now within two degrees, and a planet like Mars passing through can call it into focus.
You might say that this is like two strains of evolution trying to reconcile with one another: seemingly independent chaos factors of Eris in Aries (mixing people up on the level of who they are, associated with technology) and Pluto in Capricorn (which is shaking the structure of society on a daily basis).
I'll also be looking at the chart for the Chernobyl nuclear accident from this time of year in 1986, and the corresponding Nuclear Axis chart — the foundation of all astrology focused on the atomic issue.
I've got news about the spring reading, and a little something special for the Tantra section of the program.
Thanks for tuning in.
With love,


Charts for Tonight's Show
Mars conjunct Pluto
Chernobyl Disaster, 1986
Nuclear Axis, 1942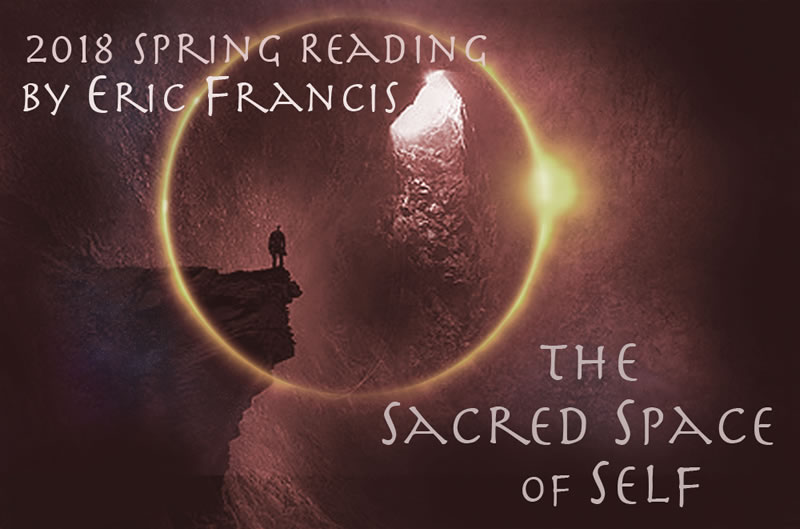 Chiron in Aries: The Challenge of Individuating
Dear Friend and Reader:
Chiron is now in Aries, for the first time since 1977. This is about the quest for individuality in the most deeply personal way: the cultivation and growth of your soul. There are challenges associated with doing this, which I plan to address eloquently and in a way that you will find reassuring and helpful.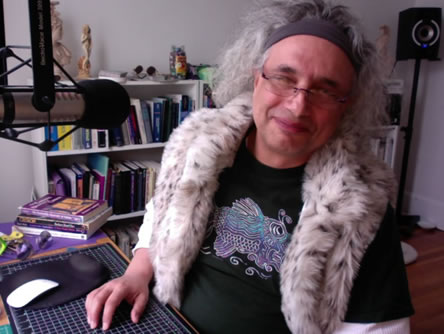 Chiron in Aries is good news for those who love learning about themselves, growing and living in a way that is fully committed to who you are. Following up on The Art of Becoming 2018 annual edition, I'm honored to offer you The Sacred Space of Self spring reading.
The Sacred Space of Self will come in the form of 12 video presentations, each approximately half an hour in length. These readings will apply to Sun sign, Moon sign and rising sign. They are offered as a package, and will interlink with and support one another.
One topic I will focus on is the special challenge of growing and evolving when you're involved in an intimate relationship — and your partner is not growing as fast as you are, or does not want to.
The Sacred Space of Self will cover Chiron's transition into Aries over the next nine months. I will also look back at Chiron in Pisces, which began in 2010. I will give a detailed reading of Mars retrograde in Aquarius (June 26-Aug. 27). And I will introduce Uranus entering Taurus. (NOTE: In the Midyear Reading over the summer, I'll further develop Uranus in Taurus, and give a detailed reading of Venus retrograde in Scorpio.)
Delivery is projected for the month of May. Given the complexity of the project, there's no way to give a better estimate, but May (as early as possible) seems doable.
Pricing Policy: Please Read Carefully
First, this is one purchase per household. You may share with your significant other and relatives. This reading will contain useful information for both adults and children.
Planet Waves products are introduced at the lowest price, and then we increase gradually. We are introducing all 12 signs of The Sacred Space of Self for $88, which is equivalent to about $7.33 per sign. Right before publication, $99. Once we publish, the final price will be $111. If you want the best bargain, please purchase early!
For even better discounts, become a Planet Waves member, or call us at (845) 481-5616.
You may pre-order The Sacred Space of Self here.
Thank you for your business, and for trusting me as your astrologer.
With love,


---
Listen to Vision Quest on Live Stream
Planet Waves has an in-house music ensemble, called Vision Quest. We have a 38-hour loop of our music, which you can listen to any time. Included are finished pieces, rehearsals, live concerts, drum grooves, and spoken word recordings. I consider it a kind of musical divination. Click in randomly at different times of day and see what you discover.
---
Four Winds Almanac Now Includes Daily Horoscope
Planet Waves publishes a nifty daily astrology newsletter called the Four Winds Report. Designed as a fast read arriving early in the morning, we're now trying an experiment — we're including the daily horoscope for everyone.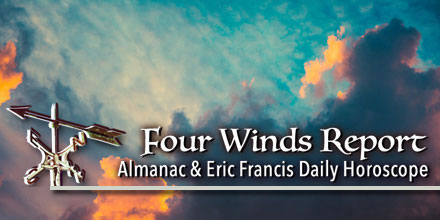 Were it not for horoscopes, I wouldn't be an astrologer. It was the Patric Walker daily that convinced me there was actually something to astrology, and I got my basic education studying his column each day in the New York Post.
I pack a lot of energy into each sign's 50-word write up. Part of the value of astrology is the timing, and daily allows for precision, as well as chronicling a narrative day by day.
Your almanac also includes information about Mayan astrology (long count and short count dates), several formats of the current date (including Hebrew and Islamic), a daily birthday reading, and special discounts on products and services.
Best of all, we take no outside advertising.
---
Planet Waves: Accessible Astrology You Can Trust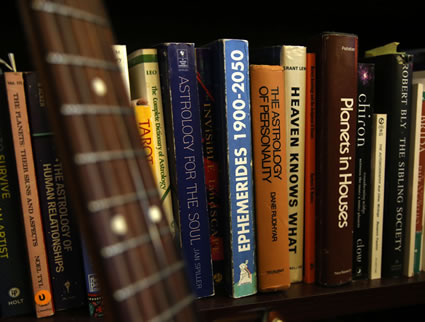 "Thanks to all of you at Planet Waves — my life is substantially enriched and enlivened, and sometimes emboldened, by the work you do. I'm a former journalist myself, so I really, truly appreciate the fusion of journalism and astrology, and as someone who mostly covered the arts, I love the many artists you feature. Thank you for providing nourishment for the mind and spirit. Planet Waves is a wonderful resource — your work, all of you, is of inestimable value in these precarious times."
— Sara
Eric's background in journalism has helped him create an astrology service that's well-researched, entertaining, and above all comprehensible. Many people say his readings by sign and rising sign are better than a professional natal reading, using their personal chart.
When you join Planet Waves, you receive the best of Eric's journalistic ethos and training in all we provide — both the horoscopes and the accompanying articles, brought to you twice weekly, virtually all year round. We pride ourselves on offering writing that we know you can trust. Sign up today for the best astrology subscription service on the web.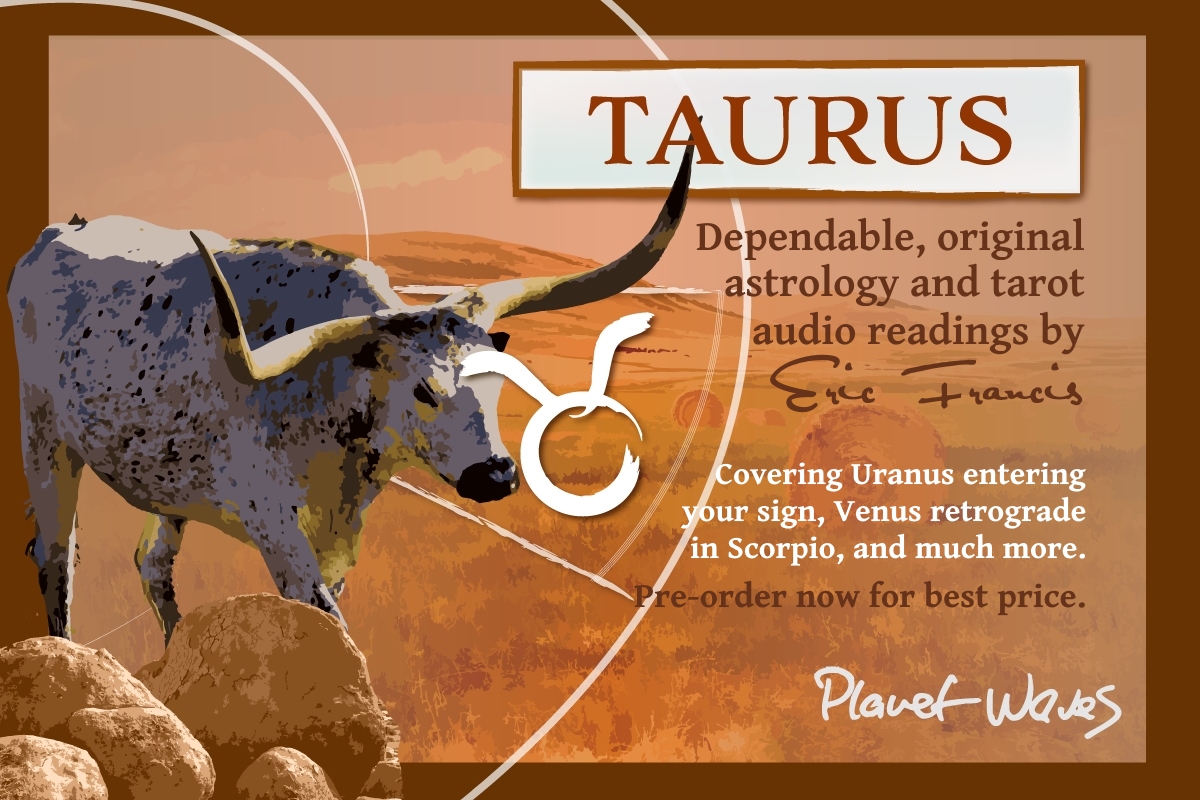 Taurus Birthdays 2018:
Here Comes the Sun, Taurus!
"The Taurus horoscope is so perfect, it's poetic — but that doesn't say much — so many of yours are, Eric."
— Dorothy Rodriguez
Dear Friend and Reader with Taurus Sun, Rising or Moon:
On Thursday, April 19, the Sun entered your sign. No matter how confusing, frustrating or surprising some of the recent astrology and events in your life have been, having the Sun in Taurus should help you to take things at your own pace and feel more like yourself — even if you've been growing and changing in unexpected ways.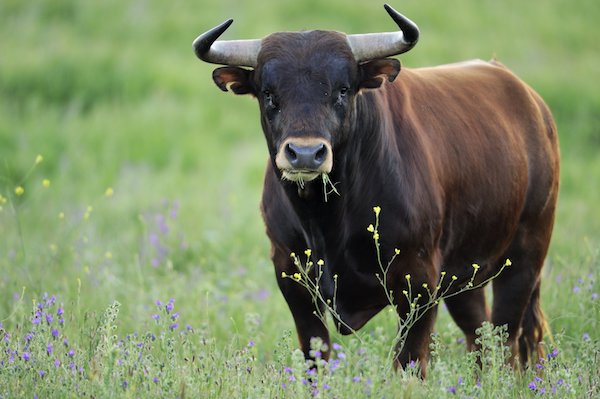 Of particular note is that when the Sun arrives in your sign, it will be in a beneficial aspect to Chiron, which just arrived in Aries earlier this week.
We have yet to get a sense of what Chiron in Aries is like, but this aspect looks like it's offering you a point of inner orientation to help you get your solar year started right.
Your upcoming 2018 Taurus Birthday Reading will flesh out the details. In the two astrology segments (at least 30 minutes each), Eric will also give you the lowdown on how to cultivate the flexibility, and openness to adventure, that Uranus — which enters your sign in just a few weeks — will call for.
In addition to the astrology segments, you'll receive access to an extended description of your sign and last year's Taurus Birthday Reading (which you can listen to here, as an early gift) — all of it in pro-quality audio you can download and listen to on any device, at any time, as often as you wish.
"I am listening to it again now, and there are so many more gems coming to me. Profound, deep and so thought provoking….inspired!"
— Rhonda Benson
Even better, you'll get the best of Eric's decades of astrology experience, therapy training, and investigative curiosity — all in accessible language. In other words, this is more than an hour of some of the most motivating, inspiring, practical, reassuring and perspective-broadening astrology coaching you can find on the internet — personal resonance at a fraction of the cost of a personal consultation.
I hope you won't take your sweet, Taurean time in pre-ordering (I can say that because I'm a Taurus, too!). When you pre-order before the 2018 Taurus Reading is published, you secure the best value: an expert reading at its lowest price. The price increases the closer Eric gets to publishing the reading.
May the Sun shine on you and within you.
Yours & truly,



Amanda Painter
P.S. Even though all the books say Taurus likes material things, any Taurus you care about would love to receive their 2018 Birthday Reading as a gift. Remember, you can always set up your order by phone: (877) 453-8265, or (206) 567-4455 if you're calling from outside the US.