Equinox and Aries New Moon
---
In tonight's edition of Planet Waves FM, you'll hear about the Aries ingress of the Sun, the Equinox and the Aries New Moon, which takes place Thursday at 10:37 AM EDT (early morning in California and early afternoon in the UK and Europe). I fill in the news on how the Sun is aspecting the Uranus-Pluto square, and how the events of the spring build to a frenzy that peaks in late June.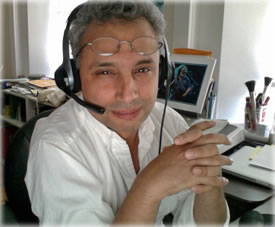 This is a relaxed, mellow edition of FM, with a music break. I preview a special edition of Planet Waves FM that will be posted Sunday night, featuring an interview with Rob Fraboni, a sound engineer who has worked with very nearly everyone — Bob Dylan and the Band, John Lennon, the Rolling Stones, Keith Richards solo projects, Melissa Ethridge, Eric Clapton, the Beach Boys…I will stop boring you with this list.
Rob will be on Planet Waves FM telling many stories — this will be a special treat for fans of Dylan and the Band, especially The Last Waltz, which in my opinion Rob transformed from a minor disaster to a major success. And he was the producer of the Planet Waves album of Dylan. That post goes up Sunday. It'll refresh into your iTunes if that's how you listen, and be available in the old and new players.
Here is your program in the old player, where you'll find the full archives and a downloadable zip file.
Catch you soon.
With love —
Note to readers — there are many more podcasts, the full archives, recordings and interviews from astrology conferences and much more at the Planet Waves FM homepage.
Did you know that Planet Waves offers you a variety of astrological readings for every sign in audio format including birthday reports? You're invited to check them out in our audio store. If you'd like access to Eric's weekly and monthly horoscopes, visit this link to access your free trial to our premium twice-weekly astrology service.