A Dieu, Elizabeth II; Mass Formation Psychosis Revisited; the Group Initiation of Pluto in Aquarius
Read excerpts from Dr. Mark Bailey's new article, A Farewell to Virology.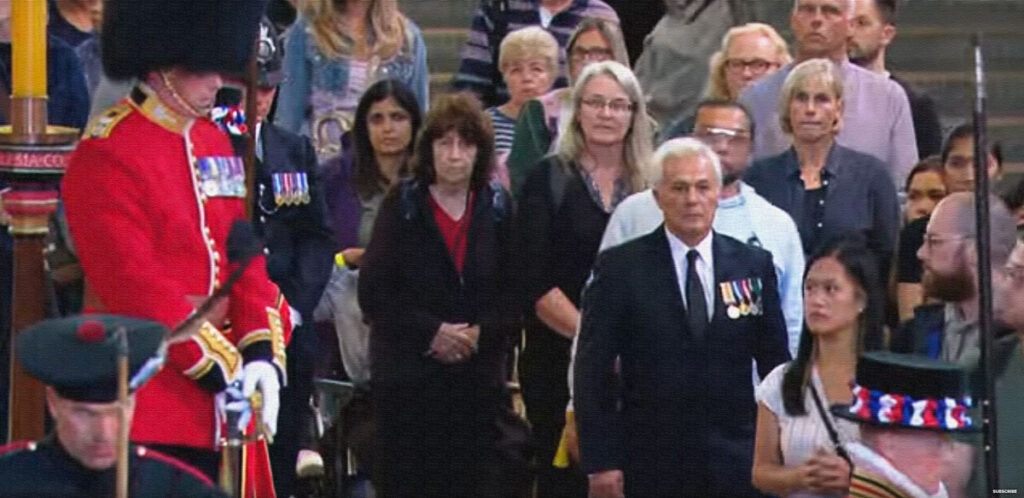 Full program, standard bandwidth
Full program, reduced bandwidth
Dear Friend and Listener:
First, thank you to my paying subscribers and contributors, who make it possible for me and my colleagues to offer you our best work every day. We run on a little money and a lot of love. All subscription fees go directly to the nonprofit Chiron Return, which in turn supports Planet Waves FM and many other projects.
I am planning a new edition of Planet Waves FM tonight. I usually post the program well ahead of its 10 pm EDT scheduled time. Please check the program's front page and you will see the new edition when it's ready.
Unlike other podcasts, Planet Waves FM is designed for passive listening: while you clean, drive, make dinner or do the dishes. I do my best to create a calm and reflective atmosphere, and encourage listeners to step away from your devices and play the program on an ambient sound system. This is why I prefer audio to video. You may move about freely, or listen in the dark.
A Few of Tonight's Topics
On tonight's program, I'll be commenting on the multiple grand cross patterns now filling the sky, including Venus square Mars with Nessus in the mix (see chart below). As well, I will be adding to the discussion of Eris, which, as incarnated by Queen Elizabeth II, manifets as a symbol of stability and continuity rather than of discord. I'll be considering the Queen's trajectory through the environments of radio, TV and finally digital.
You may read my article from last night here.
I plan to respond to the controversy over the idea of a "mass formation psychosis," which evidently makes more sense to me than it does to some of my colleagues. And depending on how the program goes, I may have an interview with someone who is pressuring the State University of New York system to honors its religious exemption to "vaccines."
Please check the program's front page and you will see the new edition on top when it's ready.
All donations go directly to the Chiron Return nonprofit, which publishes the program and an independent investigative reporting team. We also publish Covid19 News, providing sane coverage of the lockdown crisis since March 3, 2020; and the master chronology dating back to 2006.
Thank you for tuning in.

The chart for tonight's edition: last-quarter Moon on Saturday, with four different grand cross patterns.