For Feminist Men, Damaged by Feminism
Use this link if you're listening on an iOS or mobile device.
---
INVOLUTION has now been published! Order all 12 signs of INVOLUTION here for instant access, or choose your individual signs here. Check out our all-new video preview.
---
Hey Cancer — catch the energy wave of this season's astrology and get yourself onto the upswing. Pre-order your 2017-18 Cancer birthday reading by Eric Francis for valuable clues on how to extend your awareness for the year ahead and beyond.
---
Tonight, for solstice eve, I have a special edition of Planet Waves FM for you, featuring a topic intended for men and the women who love them.
Sometimes it seems like the most sensitive men, who respect and appreciate women the most, have been the most damaged by feminism. That's the topic I focus on in an interview with Kasia Urbaniak, former 17-year dominatrix, nearly-ordained Daoist nun, and current headmistress of The Academy, a training school for women located in New York City.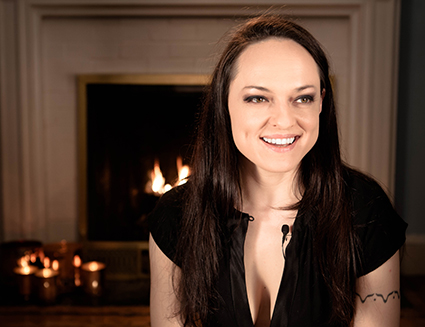 Men who came of age in the 1970s, 1980s and 1990s have been strongly influenced by feminist social and political movements, which has often presented them with a double bind: be less of who you are, supposedly to make women more of who they are.
This is a false paradigm. It does not help anyone, and it's hurt many. And it's had more than a few grotesque contemporary manifestations. Many sensitive teenage boys, for example, are afraid to approach their female peers, lest they be considered a predator — and this poison spreads in many forms, into many age groups.
In an extended conversation, Kasia and I work through the territory and come up with some ideas for how to move things forward, and conclude with some alternatives for how women can respond to social circumstances in a healthier way.
Please share this edition with the men in your life.
Tonight is the eve of the Northern Solstice. I read the chart for the Sun's ingress into Cancer, which takes place at 12:24 am EDT (04:24:04 UTC) on Wednesday. I read the solstice chart, comment on the forthcoming season of our lives, and take a scan of current events.
My musical guest is Alan Parsons, the engineer behind The Beatles and Pink Floyd, who emerged as a first-rate artist in his own right.
Chiron Return: Our Nonprofit Experiment
Consider what Planet Waves FM means to you: how you feel listening each week to a dependable program, that speaks to who you are and how you feel. A program not sponsored by drug companies, car manufacturers and vacations in the Bahamas. A program with just the right music every week. You're our most respected guest each week, and you personally make what we do possible.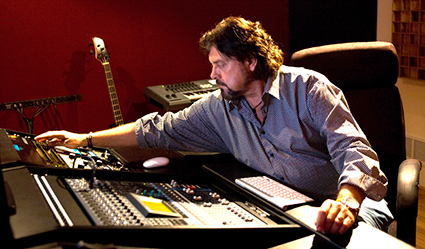 Planet Waves FM is now published by Chiron Return, Inc., a newly-minted 501(c)(3) non-business entity. Like everything at Planet Waves, this is an experiment.
Chiron Return has a few other projects going, including a document-preservation effort headed up by our friends Peter and Carol (specifically, scanning and publishing more than 150,000 pages of GE, Westinghouse, Monsanto and Dow Chemical documents), and a forthcoming class called Investigative Reporting from the Kitchen Table.
Last week, we made our first funding appeal. We raised enough money in one day to pay for that week's program! Let's do that again! The idea that Planet Waves FM will have its own budget is very exciting, and great things are coming.
Contributions to Chiron Return are fully tax-deductible, just like when you give to NPR, Democracy Now! or public television. You can make a one-time contribution or donate monthly.
Thank you for listening, and thanks for your generosity.
With love,



PS — Later this week, the Kingston Times will publish an interview with me. Here's a preview.
PPS — This is a good place to reprint the article, The Radical Notion that Men are People.