Gemini Square Dancing, and the Uranus Eris Conjunction
Use this link if you're listening on an iOS or mobile device.
---
Hey Gemini — the Sun and Vesta are now in your sign, and Jupiter is on its way to your house of fun and creativity. Find out what this will mean for you. Grab hold of your 2016-17 birthday reading at the bargain pre-order price of $19.97.
Not a Gemini? You can pick up your latest birthday reading, plus our 12-sign readings, classes and much more from the Planet Waves Boutique.
---
Dear Friend and Reader:
Saturday the Gemini New Moon takes shape, amidst a rare grand cross aspect. Jupiter in Virgo, Saturn in Sagittarius, Neptune in Pisces and the New Moon plus Venus in Gemini align all around us.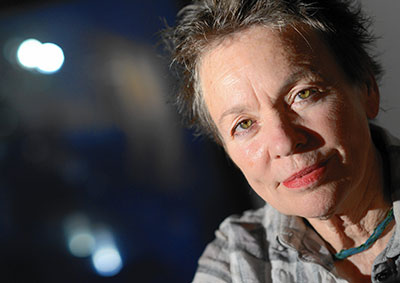 I take these placements one at a time and describe how they relate to one another. I describe the mental quality of this pattern, and what it might provoke — and what options are available.
In the second segment I move on to the Uranus-Eris conjunction, which peaks for the first time on Thursday, June 9, and I make a discovery while on the air: Eris in Aries coincides with the rise of commercial radio in the United States. The "chaos identity" of Eris in Aries runs in parallel with the dominance of a new kind of medium available to the public: the broadcasting of sound.
My musical guest is Laurie Anderson, who turns 69 on June 5. I discovered that she once mentioned to an astrologer that she has Gemini rising, so I read that chart, which is great fun. I play several selections from Mister Heartbreak, her second album, presented symmetrically as two pairs of twin compositions (one pair of which features her twin soul Peter Gabriel).
Planet Waves is sponsored by your patronage of our business. Thank you kindly.
With love,