Government Shutdown, Libra New Moon and The Mars Effect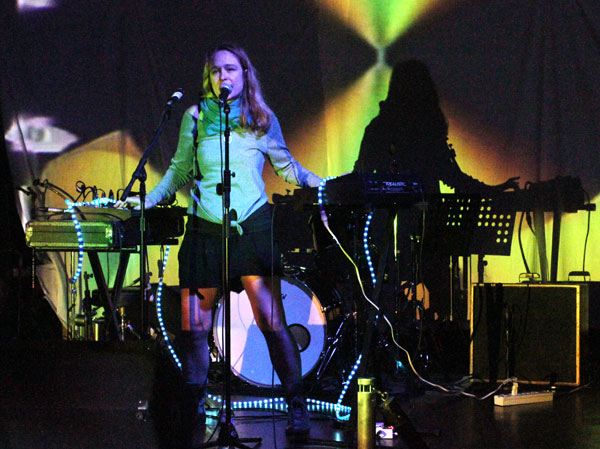 Click here if you use an Apple mobile device.
In tonight's edition of Planet Waves FM, I cover the shutdown of the U.S. government [link to chart on Facebook here]. Is this really a shutdown? How is it happening and how long is it going to last?\
I also cover the Libra New Moon [view chart here] that happens on Friday, with the Sun fully involved in the Jupiter-Uranus-Pluto-Typhon grand cross in the cardinal signs.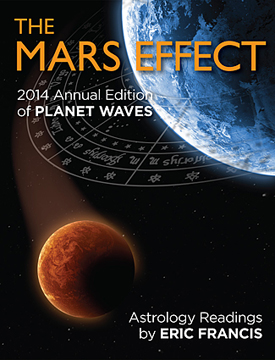 And I also introduce the 2014 annual edition of Planet Waves — called The Mars Effect. It will focus on Mars retrograde in Libra — the defining (extended) event of 2014. This will include written and audio readings for all 12 signs. It also includes articles and resources. I describe my method of casting and reading the astrology and explain why my readings work so well.
The annual is a Planet Waves tradition — this year is my 14th time doing the project (the first was in 1999, so it's something that started in the 20th century). Before we offer it separately, we're offering it as part of the All-Access Pass — our "you can have it all" option.
My musical guest today is the magnificent Erica Quitzow, who performed recently at Backstage Studio Productions in Kingston, NY. I play three of Erica's songs. Here is her Facebook page.
Good evening. In a post earlier today and on PW FM, I said that NOAA — the agency which includes national weather service — was on the federal shutdown list. Actually about half the staff have their jobs on hold. Fisherynation.com, a trade publication, reports: "According to a recent Commerce Department document outlining its shutdown plan, roughly 6,600 NOAA employees would stay on the job. Most of those workers would come from the National Weather Service, which is required to continue functioning because its work can identify "imminent threats to protect life and property."
So it seems the core function is intact for now. Happy to hear that. — efc
You can find a direct link to the MP3 of the program on this URL. Here is your program in the Old Player. Note, will also be able to download a compressed file of the program on the Old Player page, which also includes a full archive of Planet Waves FM going back to 2010.