Interview with Don Oscar Miro-Quesada Solevo
Use this link if you're listening on an iOS or mobile device.
---
Just in time for the Great American Eclipse of Aug. 21, 2017, you'll have access to a helpful, excellent video astrology reading: In the Shadow of the Moon. Pre-order Eric's 2017 Midyear Reading here for the earliest price of just $66 for all 12 signs.
---
Hey Cancer — catch the energy wave of this season's astrology and get yourself onto the upswing. Pre-order your 2017-18 Cancer birthday reading by Eric Francis for valuable clues on how to extend your awareness for the year ahead and beyond.
---
Dear Friend and Listener:
Today's edition of Planet Waves FM features a rare interview with don Oscar Miro-Quesada Solevo, a Peruvian medicine man. My conversation with don Oscar covers three topics: the total solar eclipse of Aug. 21, 2017; the internet; and the nature and meaning of sex.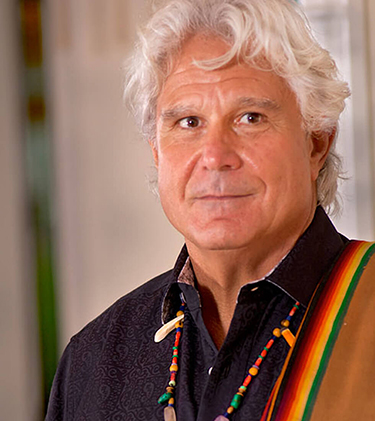 You may reach don Oscar on his website, Heart of the Healer. The interview occupies the last half of the program, beginning after Simon and Garfunkel's "America," in case you want to skip right to it.
In the first segment of the program I talk about patriotism really being about civic involvement. We think of it as waving the flag and eating cheeseburgers; yet really it's about taking care of our communities.
In the second segment, I look at three of the charts leading into the Aug. 21 total solar eclipse: the chart for today, the Full Moon on Sunday (which is conjunct Pluto), and the July 23 Leo New Moon. This eclipse is so meaningful that it is preceded by a New Moon in the same sign.
In the third segment, a reading of the chart for the Declaration of Independence becomes a live reading of that document. This, I annotate with examples of how the commentary is relevant today.
Planet Waves FM is sponsored by your contributions to Chiron Return, a nonprofit public benefit corporation. Last month we raised enough money from your contributions to pay for the program. Thank you and please continue to contribute. Donations are fully tax-deductible.
With love,