Libra to Scorpio, Ceres & Vesta, and DNA Meets Astrology
Use this link if you're listening on an iOS or mobile device.
---
We have all kinds of fun and insightful astrology for you. Planet Waves FM is sponsored by…YOU. We are presented without commercial interruption. Become a Planet Waves Core Community Member at $14.97 a month or $19.97 a month. Or get our Backstage Pass, or the Galaxy Pass. If you're a Libra or Libra rising, you may order your 2015-16 birthday reading here. If you're a Scorpio Sun or rising, you may pre-order your 2015-16 birthday reading here.
---
Dear Friend and Reader:
Tonight's edition of Planet Waves FM is rich with astrology: themes of the Libra-Scorpio cusp, the secrets of Scorpio as told in the book Sex and the Origins of Death, discussions of asteroids Ceres and Vesta, and a bit about Saturn square Neptune. I read some of my recently received letters from Scorpio readers as well.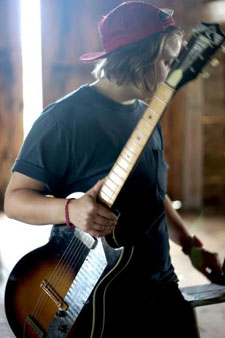 I also reference an article series called It's Not About Sex, It's About Self.
My musical guest is the magnificent Tica Douglas (originally from Portland, Maine, now in Brooklyn), from her 2015 CD Joey. Tica performed at the O+ Festival here in Kingston two weekends ago — one of the talented women artists who were invited to share their music at the event. Here is an excellent review of Joey.
You can learn more about Tica through her website or purchase her album here. It's available as vinyl plus a high-resolution MP3 download.
In the last segment I talk about Vision Quest, the 2016 annual edition of Planet Waves. Here is an invitation to contribute to Vision Quest, and here is a history of the Planet Waves annual tradition, now in its 17th year. There are two annuals not covered in this letter — The Mars Effect and Cosmophilia.
Planet Waves FM is sponsored by your Core Community membership to Planet Waves. If you listen regularly or tune in and like what you hear, please consider being a member. We do the program without advertising or corporate sponsorship — you are our sole supporters.
Thanks for collaborating with me to make this program possible. It's a great honor to spend this time together with you every week.
With love,