Live Call-in Planet Waves FM — Asheville, NC Plus Mercury Retrograde and Saturn in Sagittarius
Here's your recording of Thursday night's edition of Planet Waves FM, focusing on the Aries lunar eclipse and the scenario unfolding in Asheville, North Carolina. This is a community discussion lasting about two hours.
Use this link if you're listening on an iOS or mobile device.
================
Dear Friend of Planet Waves:
Tonight I will be hosting a live, call-in edition of Planet Waves FM. I'll have additional information about the total lunar eclipse in Aries, and open the airwaves to discussion. Please forward this email to anyone you think might be interested.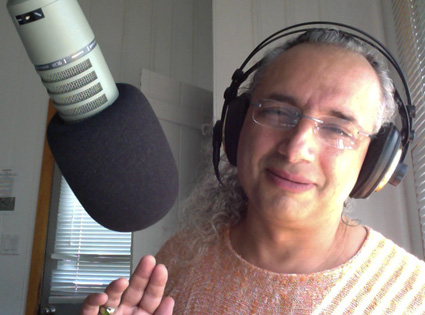 Topics might include the current astrology (the equinox, Mercury retrograde in Libra, Mercury square Pluto, Saturn in Sagittarius, Saturn square Nessus, and of course the total eclipse).
I will also open up the phone lines for discussion of the Waking Life coffee house scenario unfolding in Asheville.
And sure, let's talk about Pope Francis visiting the U.S. if that floats anyone's root beer.
The call will take place at 9 pm EDT. Dialing information is below my signature. You may also listen live on the internet.
The whole world is invited. Here are other time zones: Thursday 3 pm HST (Honolulu), 6 pm PDT (San Francisco), 7 pm MDT (Boulder), 8 pm CDT (Chicago), 9 pm EDT (New York), or Friday 2 am BST (London), 3 am CED (Paris), 4 am EED (Warsaw), 9 am AWST (Perth) and 11 am AEST (Melbourne).
Please share this email! You may post it as a link to Twitter or Facebook; tap here for the web version of this letter.
Catch you then!
Lovingly,


WORLDWIDE DIALING INFORMATION
You may
listen live on the internet
, or call in using the info below:
Date & Time:
Thursday, September 24th at 9:00 pm EDT
Guest pin code:
472091#
Primary dial in number:
(425) 440-5100
Secondary dial in number:
(904) 900-6992
Full list of dial in Numbers:
https://InstantTeleseminar.com/Local/?eventid=75177363