Tonight I have an exciting edition of Planet Waves FM for you, covering the ongoing, rapidly developing astrology in Pisces. This includes the Sun, retrograde Mercury, Venus and Mars in Pisces, along with slow-movers Chiron and Neptune. This is a truly unusual alignment — looking for anything as interesting in Pisces I had to go back to around 1967 to find something this cool.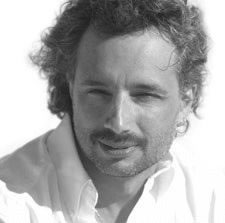 After I cover the astrology — and play a song by the Florida-based band Pilotwave — I take a gander through the news, including looking at the chart for sequestration (that is, mandatory budget cuts) that are supposed to happen two nights from now. I manage to skip the pope leaving office and look at the petition by a number of prominent Republicans who are supporting the right of lesbian and gay people to marry.
I read from and comment on an article in The New York Times — here is that article. I had to leave out a lot of stories, though today's newspapers read more like something out of fiction than the real world — such is Mercury retrograde and a bunch of other planets in Pisces.
Here is your program in the Old Player. Note, you can download a compressed file of the program on the Old Player page, which also includes a full archive of Planet Waves FM going back to 2010. More recent programs are collected in the category listing at the top of the blog frame.
With love,


Did you know that Planet Waves offers you astrological readings for every sign in audio format including birthday reports? You're invited to check out my other products in our audio store. If you'd like experience my weekly and monthly horoscopes, visit this link to access your free trial to our premium twice-weekly astrology service.