Making Sense of the Senseless
Use this link if you're listening on an iOS or mobile device.
---
Even by contemporary standards, 2018 is a distinctive year astrologically. Many slow-moving planets change signs between now and this time next year. In the reshaped world that follows, the 2018 Planet Waves Annual by Eric, The Art of Becoming, will help you design your own future. You may pre-order all 12 signs here for just $99.
---
Hey Scorpio: Jupiter in your sign is a truly fortunate transit. What will you make of this opportunity? Your 2017-18 Scorpio Birthday Reading by Eric will help you channel your energy in deeply productive ways. Pre-order your reading today.
---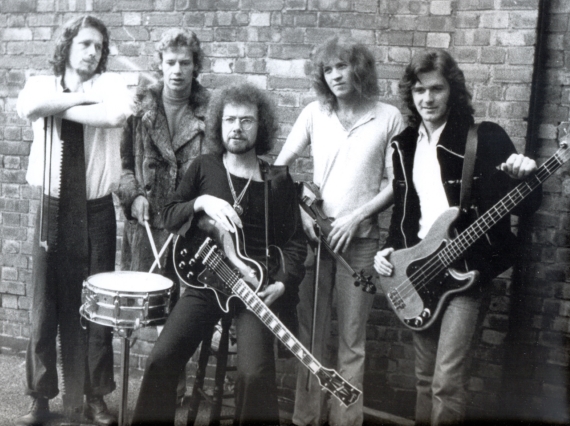 Dear Friend and Reader:
In this week's edition of Planet Waves FM, I look at yet another senseless mass murder, and consider all the theories that you won't hear about on cable news or read in most coverage, in particular.
I consider violence as a struggle for identity; the distortion of eros and thanatos; and the ways people have been driven out of their bodies by electric media. And of course, it all comes down to military-grade weapons on sale at the local shopping mall.
You'll hear part two of my presentation on Chiron, and a discussion of monetizing sex — that is, the nuances of sex work. On the show I mention an article on the history of the minor planets, from The Mountain Astrologer — here it is.
My musical guest is King Crimson, from their first album, In the Court of the Crimson King.
Thanks for listening.
With love,


---
Growth Is Inevitable. Becoming Is an Art Form.
Dear Friend of Planet Waves:
Here's the thing: Life goes on. No matter how crazy the world is, we who are alive must keep on living. And that means we must keep growing and becoming.
The more chaotic the world becomes, the more we need a tool that can help us spot the patterns in the chaos — and that would be astrology. I have long considered astrology just one resource among many potentially useful ones, though with each passing day, the gift of pattern recognition, and how these patterns relate to our lives, is a service that astrology is uniquely suited to provide.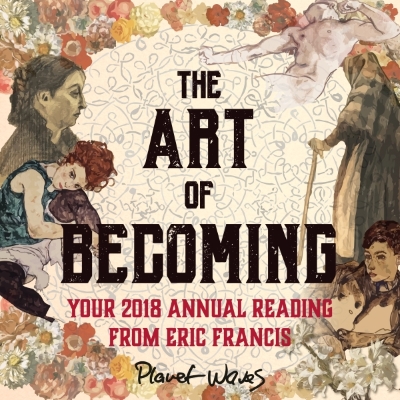 I have begun preparing THE ART OF BECOMING, the 20th annual edition of Planet Waves. This letter will tell you more about the project, which, if all goes reasonably well, will be delivered during the month of January.
Brief note on pricing policy: we offer the best price for those who purchase sooner. The current price point is $99; this will be increased again soon to the final pre-order price of $111.
My annual readings provide not only insight but spiritual and psychological leverage. I am not here to predict the future, but rather to help you design your future.
The project began as an extended January monthly horoscope; it's now more like an astrological novel, written with the pacing and detail of well-crafted fiction writing. My focus is on love and work: your relationship to yourself, followed by your relationship to others; your professional activities, financial matters and tapping your creativity.
In the end, I consider myself a motivational presenter. I see my job as helping you get excited about your own potential, and describing the specific ways you can manifest your desires into reality.
In the next section, I will describe some of the transits I'll be writing about in THE ART OF BECOMING. I present these events in human language, using technical terms only as necessary — and explaining everything as I go. As a journalist, I write to be understood.
This is astrology written for humans, in human language, using concrete examples and images.