Mars Conjunct Chiron. Roe v. Wade. The Raging Debate Over the Existence of Viruses.
Dear Friend and Listener:
I am planning a new Planet Waves FM for you tonight  by 10 PM EDT. Thank you for your continued support of Planet Waves FM and the reporting efforts of Chiron Return. I know there is a lot of competition for your time and your resources. We do our best provide something unique in all the world. Please do what you can — as we do what we can to be here for you.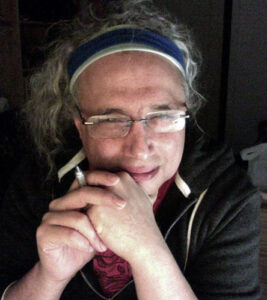 Astrology and Supreme Court Coverage Tonight
Picking up on last night's coverage of forthcoming Mars conjunct Chiron I will go over the legalities and social implications of the U.S. Supreme Court knocking down Roe v. Wade and Casey v. Planned Parenthood. In early May, a draft of the decision by Assoc. Justice Samuel Alito was released to the public — a first-time incident in SCOTUS history — so we have an idea what is coming.
I'll also have new coverage of an issue we have been covering since May 2020 — the medical truth and anti-lockdown movement is split over the existence of viruses. (Read my early coverage here.)
Those watching only mainstream news, or tuning into certain elements of the truth movement (such as RFK Jr. or Del Bigtree) would have no idea this is happening, but it is. And it has engaged the public imagination like few issues.
Christine Massey is Back
I'll be joined by statistician Christine Massey of the Toronto area, who has led the way by coordinating a worldwide effort to ask governments if they have a sample of the virus, or a paper saying who does. None do — not a one. No institution in the world can provide evidence of a sample. I have gone up and down every street on this issue.
If you're thinking "there must be something wrong here," you're correct, but it's probably not what you think. It's why experts have to say things like, "A virus is a process, not a thing."
We are sponsored by our listeners. In times of conditioned ignorance, censorship and competition, your support matters more than ever.
Thank you for supporting Planet Waves FM. I recognize that there are countless blogs, vlogs, podcasts, SubStacks and subscription websites asking you for money. We provide an experience that nobody else does: first among all else, a calm and friendly environment to hang out and learn.
We answer emails and we take care of our donors and subscribers. And we provide an enlightened astrological point of view that is fun and easy to follow. And you can actually reach me if you want or need to speak with me. That is pretty special — and I am happy to speak with you about any ideas or worldly concerns you may have.
Thank you for your support of the program and all the work we are doing at Chiron Return, especially our amazing, one-of-a-kind chronology.
We are generous with astrology products for our Chiron Return supporters.
Thank you again and catch you tonight.
With love,