Mars Retrograde Redux: How Are You Doing?
Hello: We are a day late telling you this; apologies if you showed up Tuesday and did not get a notice. Eric is planning t0 be back with a new program on Tuesday, July 5.
Use this link if you're listening on an iOS or mobile device.
---
Hey Cancer — the recent Northern Solstice will be followed by an inspiring Independence Day New Moon. Are you ready to make the most of this stunning astrology? Get your 2016-17 birthday reading at the value price of $29.97.
Not a Cancer? You can pick up your latest birthday reading, plus our 12-sign readings, classes and much more from the Planet Waves Boutique.
---
Dear Friend and Reader:
While Eric is on his Mars-station-direct retreat, I invite you to listen again to the Planet Waves FM program from April 12, which aired less than a week before Mars stationed retrograde in Sagittarius. Mars will finally station direct in Scorpio tomorrow, June 29, at 7:38 pm EDT (23:38 UTC). Astrology rarely asks itself if it got things 'right'. So, how did we do?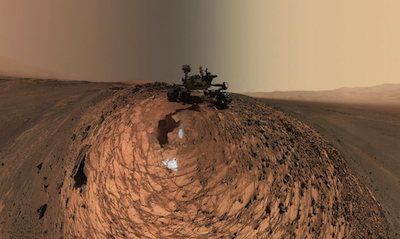 In the first segment of the program, Eric discusses what look like the central questions of this particular Mars retrograde. Mars can be summed up by the statement, "I want."
Retrograde, that statement becomes, "What do I want?" which in turn leads to "Why do I want it?"
The current Mars retrograde began with the more theoretical philosophy of what is right and wrong regarding desire (in Sagittarius), and then plunged into the biological impulses, curiosity and taboo of desire (in Mars-ruled Scorpio). How do you feel? Is it desire or fear? What is motivating your desires?
So please give this program a listen and let us know: did Eric get it right? Send in your Mars retrograde score to [email protected].
This re-broadcast of Planet Waves FM also features some early thoughts about the Uranus-Eris conjunction of June 9 (which occurred in another Mars-ruled sign, Aries). In the second segment, there's an interview with Dr. James Engell, a professor at Harvard University. He wrote a scathing critique of educational priorities under capitalism, and how the profit motive as a focus is detrimental to how education works.
If you'd like to chart your recent course with additional Planet Waves coverage from this season, you can scroll through an index here of Mars-retrograde related writing, Planet Waves FM and Planet Waves TV episodes. For quick access, here is last week's Planet Waves FM, from June 21, in which Eric covers this week's Mars station.
Yours & truly,



Amanda Painter
Planet Waves Astrology Editor