Scorpio, Capricorn, and the World According to McLuhan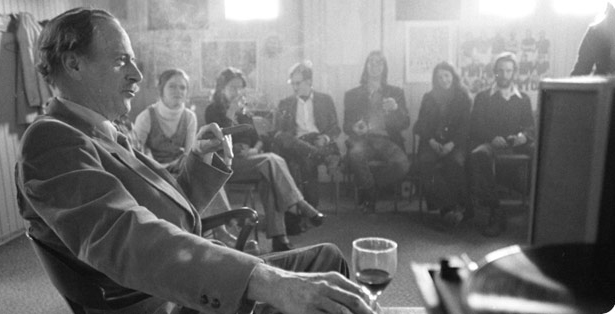 Use this link if you're listening on an iOS or mobile device.
---
Planet Waves FM is presented free from commercial interruption.
---
Here is my introduction to Cosmophilia: You Belong Here, the 2015 annual edition of Planet Waves, which is now available at the best pre-order discount rate. I describe the Planet Waves annual edition at the beginning of the program.
---
In tonight's edition of Planet Waves FM, I consider Mars passing through the Narcissus-Pluto-Uranus alignment — which is another way of saying where individual nature meets collective nature. Experience is not really personal. It's not really impersonal. There is a third possibility, a shared space where consciousness actually resides. I also consider Venus conjunct Saturn and what this has to say about emotional boundaries as well as financial values.
In the second segment I consider some of the ideas of Marshal McLuhan, a 20th century Canadian philosopher who invented media analysis. He showed us that the media is an environment that subsumes society and every individual in it. I read from a rare McLuhan book and also describe some of the features in his natal chart. Note, this is a noon chart as his birth time is unavailable at the moment.
Our musical guest is the eminent jazz guitarist Frank Vignola.
As promised, here is that " target="_blank" rel="noopener">scene from Annie Hall where McLuhan makes a cameo appearance.
At the beginning of the program, I mention that Planet Waves FM is made possible by our Core Community members. Here is what we offer to those who take advantage of our services.. If you're considering becoming a member of Planet Waves but are unsure about it, you can read about why I chose to join Channel Thirteen, my local public television station.