J. R. R. Tolkien's History of the World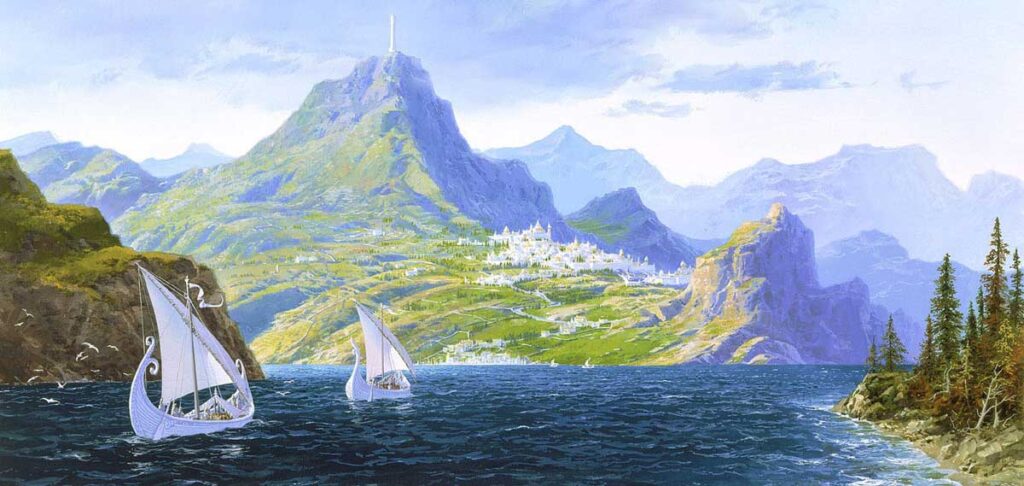 Originally published Jan. 3, 2017
Use this link if you're listening on an iOS or mobile device.
Use this link if you're listening on an iOS or mobile device.
History of the Planet Waves Annual — Multi-Year Access
Dear Friend and Listener:
Today is the 125th birth anniversary of J. R. R. Tolkien (1892-1973). Tonight's edition of Planet Waves FM is an extended special edition, devoted to the work to which Tolkien himself was most devoted: The Silmarillion.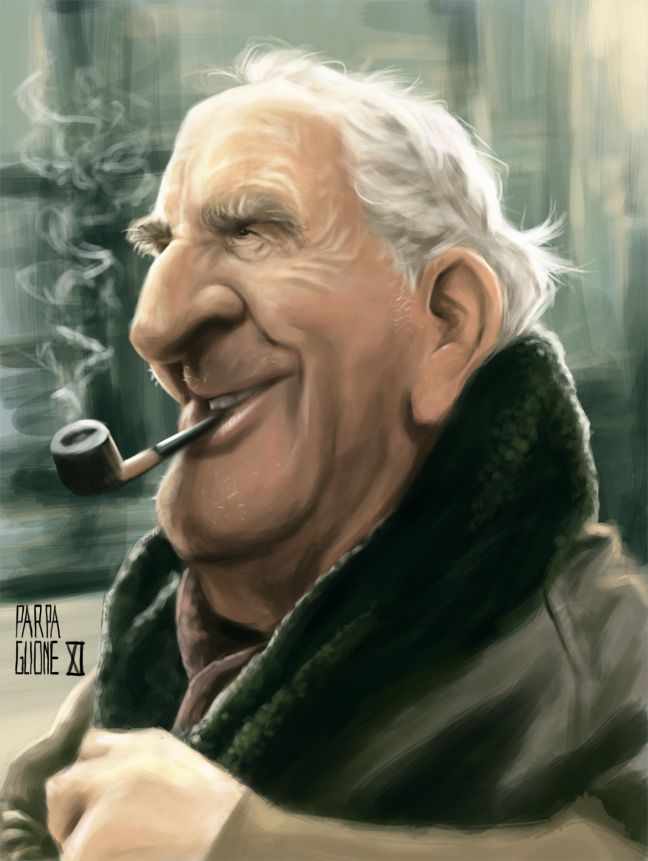 Published posthumously in 1977, Tolkien worked on The Silmarillion throughout his career, before The Hobbit and long after the completion and success of The Lord of the Rings.
I begin the show with a half-hour roundup of Mercury direct and associated astrology. Then we check in with the Indigo Girls and I come back with a reading of Tolkien's natal chart. For reasons I explain, I use the 9 pm version, with regal Leo rising and distinctive Chiron ascending on the eastern horizon.
The rest of the program intersperses samples of The Silmarillion read by Martin Shaw [access full recording here] and my commentary about them. I relate these much earlier works to what later develops in The Lord of the Rings.
I'll say it again here: once you have some familiarity with The Silmarillion, then The Lord of the Rings bursts into another dimension of reality. The very thing about The Lord of the Rings is how real it feels, like he's reporting a history that he witnessed and that actually happened.
When you know something about the histories he's describing, for example when you know what that abandoned ancient foundation once was (such as at Weathertop), the story's ancient and interwoven nature becomes more vivid. Tolkien's work, in total, is called the "legendarium," a term that applies to him alone.
Anyway — tonight, if you like, you'll meet the original goddesses and gods who gave rise to Middle Earth, you'll meet the Noldor elves, you'll hear the history of Morgoth, mentor to Sauron. I end with a sample of The Rings of Power and The Third Age, a concise summation of the key plot elements leading into Frodo's journey to Mordor with the One Ring.
Here is a map of Middle Earth. Tolkien's writing method was to plot his stories on a map.
I make reference to Akallabeth: The Downfall of Numenor. This is Tolkien's telling of the Atlantis myth, unlike any I've ever heard, reaching into the heart of the spiritual rather than technical crisis in that pre-history. You can hear Akallabeth on this website we found.
Thanks for tuning in. Please do tell me your response to this program.
Planet Waves FM is part of the Pacifica Radio Network, published by Chiron Return, Inc., and distributed by Planet Waves.
Three rings for the Elven kings under the sky!
With love,