What We Mean When We Say Astrology
Use this link if you're listening on an iOS or mobile device.
The written readings for Vision Quest, Planet Waves' 2016 annual edition, have just been published. Order all 12 signs at a great value or choose your individual signs. Two audio readings are coming soon. You may learn more here.
Dear Friend and Reader:
What do we mean when we say astrology? This topic came up during my appearance earlier today on Richard C. Hoagland's program, "The Other Side of Midnight." I'll have that audio for you later in the week in case you want to listen.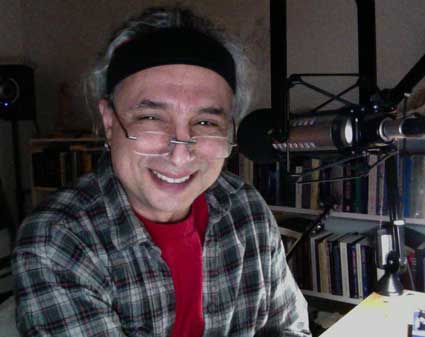 I begin tonight's in that spirit, taking a philosophical approach to Mercury retrograde, treating it mainly as a phenomenon of the mind.
I then look at astrology that is weaving together Sagittarius, Capricorn, Aquarius and Pisces — mainly through the Saturn-Neptune square.
My take is that this astrology is about how our relationship to our beliefs is changing, as it must if we want to survive.
My musical guest is (once again) the Grateful Dead, from performances in three distinct eras of the band's history — here are the lyrics: Saint Stephen, Franklin's Tower and Throwing Stones.
During the program I offer several resources. One is the Expert's Guide to Mercury Retrograde. Another is my old article on the Thema Mundi, or the chart of the world. Another is a piece called The One and the Many, an essay about how all relationships are fundamentally both monogamous and polyamorous. The seeming conflict is a ruse.
Below we have some customer responses to Vision Quest, which published late last week. The response has been phenomenal. For those of you who are always asking for my written readings, I have some juicy ones for you here, on printable PDFs with original music…and much more to come.
Thanks for tuning in.
w/love


Your Vision, Our Mission: 2016 Annual Readings
I am in awe, again, and I do not use that word lightly. Your annual astrology columns have guided me for years and this one just sat down in my being and said yes! this is what needs to be done. Your summation is the very best guidance I could have asked for. The very best. You amaze me, Eric, every single time. I've read two of the four guest author stories and they are both excellent, too. Thank you! And every one of the dedicated and brilliant artists you gathered around you this year. Thank you, Eric. — Jeanne Treadway
Dear Friend and Reader:
The Vision Quest written readings have been published for only a few days; yet already Eric's insightful, original and articulate annual horoscopes have generated many comments like Jeanne's above. I'd like to share some of them with you: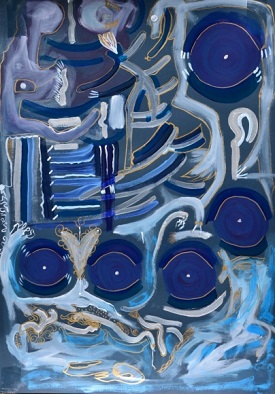 Eric, just brilliant. I have been wrestling with physical space in my studio all day. Things are all over the place for the big creative endeavour. Now, having read this, I will go back with a much clearer mind/heart. Thanks again as always. — Karen Ziadeh
You seem to be describing exactly what is transpiring in my life. I am grateful to be alive at a time when people are stepping out and being who they really are from a core, spiritual perspective. Thank you for your dedication to your calling. — Mo Brady
It is truly amazing how you've captured this reading. I felt as if you were sitting inside me, looking around, digging, picking up things, sorting things, examining things a little more closely and then writing a song from all that you gathered. I feel deeply validated and eternally grateful for the crystal clarity and depth of your seeing. Thank you so, so much! — Priya Desikan
Eric's gift for empathy, coupled with pinpoint accuracy, continues to provide crucial support. We consistently hear how his "crystal clarity" helps clients to feel heard — and to get inspired, ready for the adventure ahead.

Wow. So much of Virgo Vision Quest resonated with me. I can see my progress on my path by looking within. Like a seed buried in the soil, it will show itself outside when it is ready. Vision Quest will be one of the friends that travels this path with me. Bless you, Eric. — Marie Crandell
Everything you wrote resonates with everything I am struggling with right now. Especially the part about remaining on mission. Thank you! — Akasha Madron
Working with you to cultivate your happiness is the raison d'etre of Planet Waves. Eric and the rest of us remain "on mission" with the wisdom and encouragement you need to flourish in 2016.
You can still get all 12 signs of Vision Quest for just $97 — equivalent to just over $8 per sign — and receive the full benefit of Eric's brilliance. Alternatively, you can purchase individual signs here from $24.95. Either way, you'll feel stronger with a Planet Waves reading to boost the start of your year.
Best wishes,



Amy Elliott
Planet Waves Client Services
New Year, New Vision
Dear Friend and Reader:
With this first week of 2016, we have a Planet Waves first: the written sign readings of Vision Quest, the 2016 annual, were published on New Year's Eve. I hope your year has begun with some similar kind of joyous first, even of the subtle, internal variety.
Speaking of subtle: Saturday's New Moon in Capricorn is likely drawing you inward. We'll have more about that event on the Planet Waves website; in the meantime, here are your January Marie Claire horoscopes, by Eric.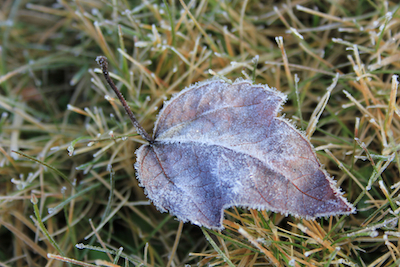 I have yet to read all of the Vision Quest signs in detail, but from what I've been privileged to read so far, they're beautiful and make me feel eager to get this year going. One of the really cool things about how Eric has published the written portion first is that it allows you to ask questions in the comments section that he might be able to explore in the audio portion of the readings.
For example, in response to the Aquarius reading, Akasha Madron wrote:
"Aquarius is my Moon in the 12th and my rising sign. Everything you wrote resonates with everything I am struggling with right now. Especially the part about remaining on mission and that it is all about ME accepting it and doing it, not other people. Thank you! I would love though, if you could expand more about the part about Chaos and the underworld and how to work with that this year regarding our Aquarius selves."
We've also received a fantastic group of essays written by contributing writers on various interpretations of the theme "vision quest," open to any visitor to read. So far I've edited and published the first four, available here:
— Alone with a guide named Abdullah in Cairo, Fiona Robertson comes face-to-face with dueling inner narratives, with the frenetic desert night, with inner stillness, and with a spiritual process echoing "the agonising beauty of childbirth," in her essay New Year 2011-2012.
—  Recounting his years of participating in sweat lodges, Sun Dances, ceremonies and hanbleceya with Lakota spiritual leader Jim Miller in Mystery Loves Company, Steve Guettermann finds that the lessons come from reflection rather than revelation, building over time as one takes appropriate action.
—  Planet Waves' Capricorn reading for December 2014 promised a "great month." By some standards, the weeks that followed for Donna Boyle might be seen as anything but; however, the events that unfolded — which she describes in Loving All That Arises — held profound lessons, with love in every message.
—  Looking for insights into auras, chakras and years of illness and baffling perceptions during meditation, Rob Moore attends a retreat with a powerful clairvoyant healer. A profound phenomenon leads Rob to finally listen to himself without apology, recounted in Seeking to Understand the Voice That Insisted I Seek No More.
Check the Featured Articles page later this week for more essays, along with evocative art by the group of contributing artists I've had the pleasure to work with.
Wishing you clarity of vision throughout 2016,



Amanda Painter