Nessus, and Mariel Hemingway
In tonight's edition of Planet Waves FM, I look at the ongoing series of aspects involving the centaur planet Nessus. The next one up is Mercury conjunct Nessus on Saturday, so this is an invitation to keep the conversation going — or to get one started. On Friday, Venus and Mars change signs, which sets up the background of the conjunction — there is a palpable shift in the energy happening.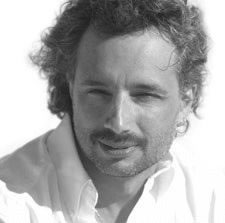 In this edition, I play a segment of Amy Goodman's interview with Mariel Hemingway and Barbara Kopple, talking about their new film, Running from Crazy. This is about the suicides, substance abuse and sexual abuse in the Hemingway family. Here is Mariel's chart. Note that she is having a Nessus square and also has just had her Chiron return. I explain these transits in the program.
I also reference several articles, including Tools for the Frontier from the Daily Astrology series, an article by Amanda last week about a Nessus-like dream, and an oldie called How to Be Your Own Lover, which I read from.
Our musical guest is John Yaschur, a Planet Waves reader.
Here is your program in the Old Player. Note, you can download a compressed file of the program on the Old Player page, which also includes a full archive of Planet Waves FM going back to 2010. More recent programs are collected in the category listing at the top of the blog frame.
With love,


Did you know that Planet Waves offers you astrological readings for every sign in audio format including birthday reports? You're invited to check out my other products in our audio store. If you'd like experience my weekly and monthly horoscopes, visit this link to access your free trial to our premium twice-weekly astrology service.