Pisces and the Astrology of Awakening
Use this link if you're listening on an iOS or mobile device.
We have now published the 2017 Planet Waves annual edition, The Book of Your Life. Dive in to this excellent set of readings and see what this year holds for you. You may choose your individual signs here.
Dear Friend and Listener:
In tonight's edition of Planet Waves FM I consider Pisces and the astrology of the moment. This includes the many-planet mix going on in that sign now, consisting (among other things) of Chiron, Neptune, Nessus, Borasisi, the Sun, the South Node and a total solar eclipse. Geez. [By the way, a view of the chart and additional details are here.]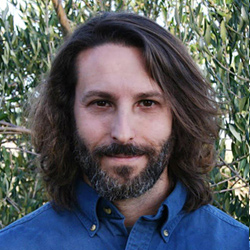 I then discuss the current obsession with classical astrology. In the final segment, you may listen in on an exciting astrological and spiritual repartee with Eric Meyers, a brother astrologer and counselor. Eric says on his website:
"My personal revolution and evolution included the decision to drop out of a Ph.D. Psychology program to move to Boulder, CO, and study Transpersonal Counseling Psychology at Naropa University. Upon attaining my M.A. in 2001, I started my career as an astrological counselor. The same year, I began my studies with astrologer Steven Forrest, who I tutored with for five years. In the last 15 years my practice has steadily grown, and I have now published six original astrology books."
Music is by Vision Quest — Aeolian Major, Pleasantville and Spacey & Dreamy. You can download a zip file of that here. Here's an article from 2011 on Borasisi and Pisces.
If you like our discussion of Mozart's chart, you can hear an extended program with Daniel Sternstein and me discussing Mozart, his works and his chart, with plenty of music.
With love,