Return to Titanic; Meet the Thresholders
---
This is a short introduction to Wednesday's Planet Waves FM, which today is doubling as Daily Astrology. In this edition of FM, I begin with an overview of the astrology for the rest of the week, particularly Mercury in Aries, jumping into the Uranus-Pluto square.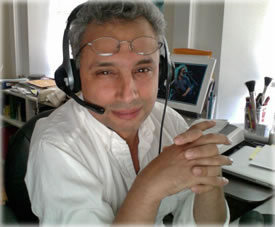 Then I return to the scene of (my coverage of) the Titanic and explain how I missed the most obvious thing in the charts. I look at two different alternative narratives of what happened, a discussion that began on these pages over the weekend.
During the program I mention that I'll be sharing the subscriber edition from last week — Titanic: The Atlantis Connection — so you can see what I'm talking about.
In part two, I cover one of the recently-discovered small worlds, 1992 QB1. I associate this planet with people who help others cross thresholds — birth, death and orgasm. I describe the concept of what I call a Thresholder, which I am describing in my fiction, though I'm sharing the idea here today since the Sun is conjunct 1992 QB1. For those additionally curious about 1992 QB1, you may read this article about Radharani, this April Fool's article called Her Name is Radha (with the infamous vegetarian horoscope satire on Jonathan Cainer), and this article about my presentation at the American Psychological Association talking about Book of Blue.
Here is your link to the lyrics to Crazy Fingers.
It is late, and I have been editing for a while — but I think the program is in pretty good shape. Please let me know how you like it. Here is your program in the old player, where you'll find the full archives and a downloadable zip file.
Thanks for tuning in.

Did you know that Planet Waves offers you astrological readings for every sign in audio format including birthday reports? You're invited to check them out in our audio store. If you'd like access to Eric's weekly and monthly horoscopes, visit this link to access your free trial to our premium twice-weekly astrology service.