Standing With Standing Rock
Use this link if you're listening on an iOS or mobile device.
---
We are now offering for pre-order the 2017 Planet Waves annual edition, The Book of Your Life. This 12-sign written reading by Eric Francis will be a thorough and useful guide, steering you through 2017 and beyond.
Hey Sagittarius — need to know how to harness your momentum? Pre-order your 2016-17 birthday reading and get a booster for the next leg of your life journey.
---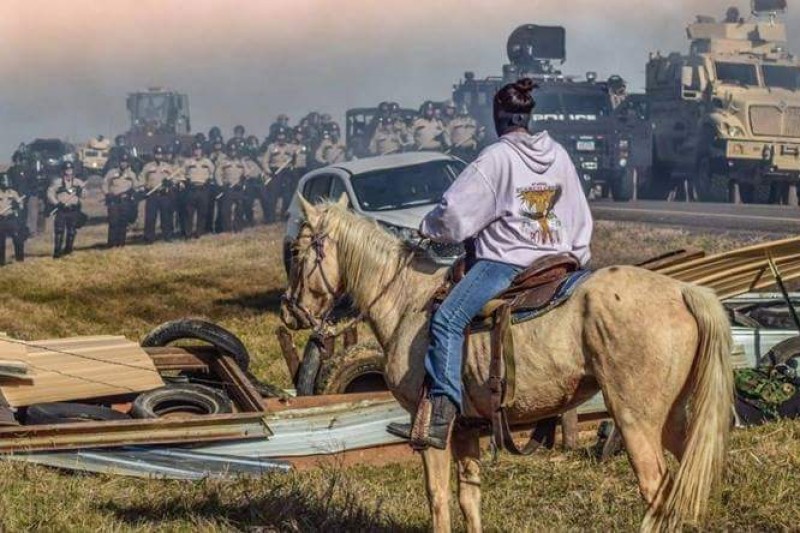 Dear Friend and Listener:
In tonight's edition of Planet Waves FM, we visit the Standing Rock protest in Cannon Ball, North Dakota.
The governor of that state has set a deadline of Dec. 5 for the camp to be evicted, and I read that chart. It's not pretty. If we want to avoid a bloodbath, we're going to need to join forces and get involved.
We've included a list of phone numbers where you can take action. In addition, I would urge you to donate to the cause, and to keep the issue active in the ears and news feeds of your friends.
I also look at the chart for the Electoral College meeting on Dec. 19, the day that Mercury stations retrograde. This is a strange synchronicity: Mercury reversing directions on the day that the actual electors conduct the actual election. Notably, the "loser" is ahead by more than 2.2 million votes.
My musical guest is the incomparable Phish, from their 1994 album Hoist. This is Phish in their mode as top-rate writers and studio musicians rather than the "jam band" sound that you might have heard previously.
Planet Waves FM is sponsored by your memberships and subscriptions to Planet Waves. Thank you for your business and your ongoing support.
With love,


Additional Research: Barbara Salvador. To read Planet Waves coverage of Standing Rock, please see this article by Amy E. Jacobs.
Special Message: Urgent Update on Standing Rock
by Graham Nash
In case you may not have known: people are likely to start dying at Standing Rock — if they aren't already:
The Standing Rock Medic and Healer Council released this statement: "The physicians and tribal healers with the Standing Rock Medic and Healer Council call for the immediate cessation of use of water cannons on people who are outdoors in 28F ambient weather with no means of active rewarming in these conditions. As medical professionals, we are concerned for the real risk of loss of life due to severe hypothermia under these conditions."
Not to mention continuous mass tear gas, rubber bullets, as well as stinger grenades and LRAND (Long Range Acoustic Device) for 3 hours.
Law enforcement also shot down three media drones and targeted journalists with less lethal rounds.
National Lawyers Guild legal observers on the frontlines have confirmed that multiple people were unconscious and bleeding after being shot in the head with rubber bullets. One elder went into cardiac arrest at the frontlines but medics administered CPR and were able to resuscitate him. The camp's medical staff and facilities are overwhelmed and the local community of Cannonball has opened their school gymnasium for emergency relief.
PLEASE CALL THE FOLLOWING AGENCIES NOW:
ND Office of the Governor: (701) 328-2200.
Morton County Sheriff's Department: (701) 328-8118 & (701) 667-3330.
ND National Guard: (701) 333-2000
Senator Heidi Heitkamp of North Dakota (D): (202) 224-2043
Pres. Obama: (202) 456-1111
Call often, please.
I would then like to encourage people to donate or contribute supplies that are much needed right now as well as support the legal defense fund:
Donate to the Sacred Stone Legal Defense Fund
Donate and/or contribute supplies to the Camp of the Sacred Stones
Answering the Call
On Monday, I called the Morton County Sheriff's Dept., the office of Governor Dalrymple of North Dakota, the U.S. Dept. of Justice and the White House comment line (for Pres. Obama) about the brutal treatment of the water protectors by police.
In every case but the White House, I got an answering machine. (Although the one for Gov. Dalrymple gives a maddeningly short amount of time to record a message, and the option to "keep recording" did not actually let me do so, both last week and Monday).
With the White House public comment line, I reached a pleasant, elderly-sounding woman (apparently a volunteer) who listened to my message for the President, and said she would pass my comment along. Since she did not ask me to repeat anything, I suspect that detailed messages do not get passed on (unless they recruit really fast typists) — it may be that the operators on that line merely tally calls in a more general way on an issue.
Overall, it was painless. If you think you might get nervous and blank out or ramble, write out what you want to say. As with any courteous phone call, identify yourself and your city/state first. Depending on how many numbers you call, it should not take more than an hour. Then try to do it again another day.
Note that if you make calls to the local offices of North Dakota Congresspeople, you might actually speak to a staffer directly; no need to 'argue', just make your comment and move on. Yes Magazine last week published a list of contact info for various law enforcement agencies and other state agencies (including from neighboring states) that have sent police support to help the Morton County Sheriff's Dept. in their militarized crackdown.
— Amanda Painter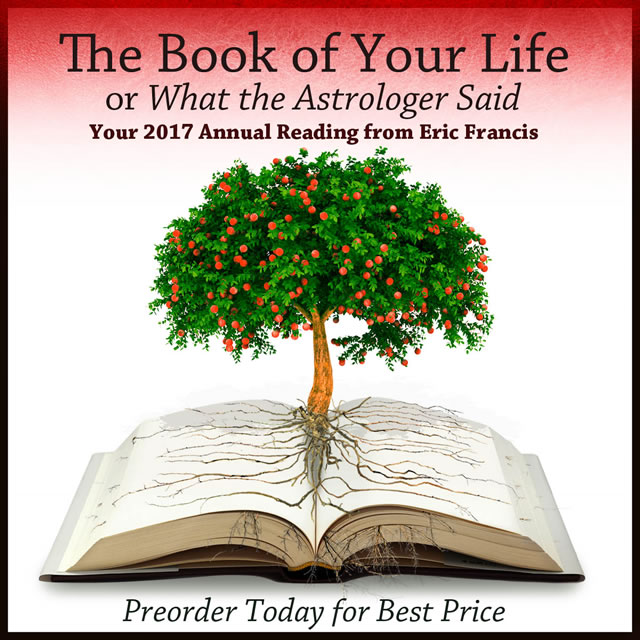 Beyond the Internet: Your Future is Real


The Book of Your Life 2017 Readings
Dear Friend and Reader:
This has been a challenging year. Everyone is feeling it. We all need a break.
Change is catching up with us fast — with each of us as individuals, and with the grand experiment of modern society: that is, of freedom and of responsibility.
Astrology describes this beautifully — for those who are interested. Astrology is big enough to encompass anything, particularly if contemporary methods and planets are used. Best of all, astrology reaches into who you are as a person, and helps you see your options.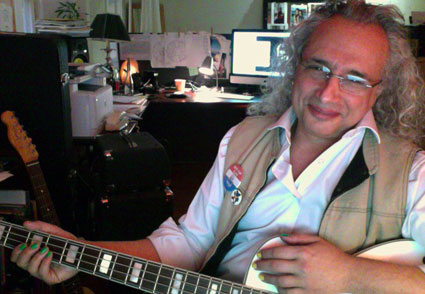 iMac selfie of me in Blue Studio, my creative shop.
What led to the strange phenomenon of the election of 2016 — whether you're horrified or think the outcome was just fabulous — is still developing rapidly.
Using a past era as a comparison: were this the 1960s, we would be in December 1965. So much seems to have happened; very nearly everything has yet to happen.
Where will you be positioned as these radical transformations take hold? You have things you want to do with your life. You want to keep your peace of mind and deepen your inner relationship. You want to do your bit to take care of the world — the world that the young people in your life will inherit from us.
I'm right here with you. My goal is to prepare you for the passage of time, so that you can make the most of your life.
Each year (going back to 1999), I write an annual extended reading for all 12 Sun, Moon and rising signs. This year, that reading will be called The Book of Your Life (or What The Astrologer Said). Unlike past years, this will be exclusively in writing; I am striving for simplicity and clarity.
The readings will be delivered as websites and also as printable PDFs that you can read away from your computer or device, if you want.
To these extended, chapter-length readings, I bring the best of my spiritual training, all that I've learned as a consultant, and a couple of decades of writing about astrology. I bring my writing skills and my sense of perspective.
---
New Moon, New Journey: Your 2016-17 Sagittarius Reading
"About a week ago I went back and listened to last year's Sag report and was blown away by how it seemed to describe my personal journey."
— Sagittarius customer via email
Dear Friend and Reader:
This morning was the Sagittarius New Moon. It was conjunct the asteroid Juno — which gives this next cycle you're beginning a significant emphasis on independence within relationships, stating your emotional needs and social justice.
Yet that is only the beginning. The rest of your year will offer many opportunities (sometimes in the form of challenges) to invest your actions with energy, vision and momentum. Your 2016-17 Sagittarius Birthday Reading will point you in the right direction.
"It's like Eric was talking directly to me. Everything he said is what has been happening. The last year has been a tremendous challenge in pretty much all areas of my life, but the birthday reading gives me hope that I really am on the right track. Thank you for such a great birthday reading Eric! Longtime Planet Waves fan."
— S.R.
Made up of two audio astrology segments of at least 30 minutes each, plus a tarot reading using the vibrant Voyager Tarot by James Wanless, this reading can now be pre-ordered for the significantly discounted price of $19.97.
Note that the price will increase in stages between now and when the final section (the tarot reading) is published. The earlier you pre-order, the better the deal.
Yours & truly,

Amanda Painter
Planet Waves Astrology Editor
P.S. Eric designs these readings to work for Sun signs, rising signs and even Moon signs. Stuck for what to give a special someone? Pre-order the Sagittarius Reading as a gift — other signs are also available for gift giving (Capricorn and Aquarius are also in the pre-order stage).

This Week on Planet Waves
Sagittarius New Moon and the Queen of Heaven
Today's Sagittarius New Moon forms precisely conjunct the asteroid Juno, named for the Roman Queen of the Gods. Eric investigates what this has to say about relationships and agreements within them — and how you can seize the chance to break free of conventions that chafe and bind.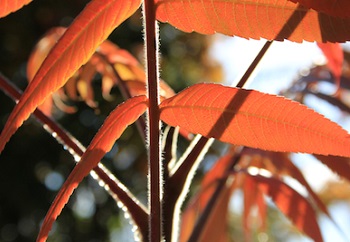 December Horoscopes, and a Message of Thanks
When things get as rough as they have this year, and when the world seems turned upside-down as it has this month, gratitude can feel like the last thing one might turn to. Yet, as Amanda Painter wrote for our Thanksgiving edition, the simple act of expressing appreciation can work wonders.
Many Blessings: Your Thanksgiving Astrology
The Sagittarius Sun made a provocative square to Nessus in Pisces Thursday, which could give you a chance to stop the proverbial buck on some familial pattern. Yet recent astrology, as Amanda Painter reads it, points to an air of generosity, inclusion and shifting what might feel stuck.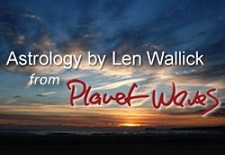 A new month on the civil calendar is nearly at hand after today's Sagittarius New Moon. As Len Wallick notes, the Moon's emergence from its shadows will correspond with the beginning of an echo from Mercury. If you listen, that echo will give you a chance to do some emerging of your own.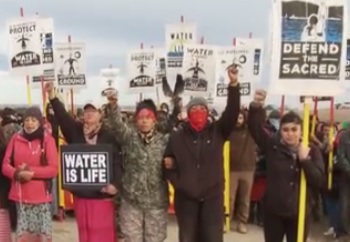 Democracy Now! Pick of the Week — Nov. 24
This Thanksgiving special revisited Democracy Now! reports on the ongoing standoff at Standing Rock in North Dakota, where thousands of Native American water defenders are resisting the Dakota Access pipeline, due to its trespass on sacred ground and the threat of water pollution.
Latest Comics
Crude Awakening

In this four-panel editorial cartoon, Jen Sorensen wonders what will wake the media up to the situation at Standing Rock.

Oops.

Playing on a popular meme catchphrase, Matt Bors looks in horror at the doors open to President-elect Trump.