Success at Standing Rock and the Astrology of 2017
Use this link if you're listening on an iOS or mobile device.
---
We are now offering for pre-order the 2017 Planet Waves annual edition, The Book of Your Life. This 12-sign written reading by Eric Francis will be a thorough and useful guide, steering you through 2017 and beyond.
Hey Sagittarius — want to harness your momentum? Pre-order your 2016-17 birthday reading by Eric today and get a booster for the next leg of your life journey.
---
Dear Friend and Listener:
In tonight's edition of Planet Waves FM, I take a second look at the chart for Monday's evacuation deadline at Standing Rock.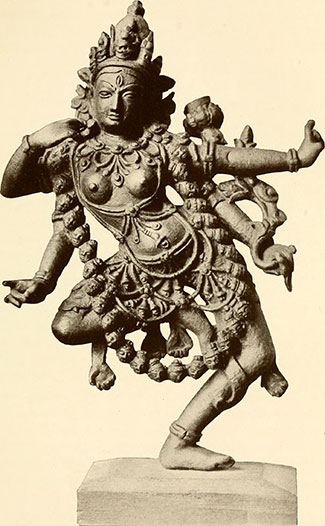 As you've probably read, Pres. Obama directed the Army Corps of Engineers to deny the Dakota Access Pipeline an easement to dig under the Missouri River, thus avoiding a violent standoff between North Dakota officials and water protectors.
In the second segment, I look closely at the astrology of 2017, even glimpsing as far ahead as 2020. You'll hear fresh takes on Pluto in Capricorn, the Uranus-Eris conjunction, Saturn in Sagittarius, and the Chiron-Pholus square.
In the second two segments, I dive deep into the subject of Tantra. What is it? How far back do its origins go? What's it really about? Why would one want to experiment with this way of life, and how do you do it? I give my own description in the third segment and in the fourth, resume reading from the 1974 book Tantra: The Indian Cult of Ecstasy by Philip Rawson.
Speaking of the early 1970s, my musical guest is Pink Floyd, with selections from their 1972 album Obscured by Clouds.
This is the record that immediately preceded Dark Side of the Moon, one of the bestselling records of all time. [Get Obscured by Clouds on iTunes or Amazon.]
What did the band sound like underneath all those computer-generated effects? Obscured by Clouds lets you hear just that. It's one of my favorite works from the backstreets of that era.
Planet Waves FM is sponsored by your membership to Planet Waves. We offer subscriptions and memberships for every need and every budget. If you're interested in The Book of Your Life, the 2017 annual edition of Planet Waves, scroll down for that introduction.
Thanks for tuning in.
With love,