Talking About Jealousy – Mercury Opposite Juno
Click here if you use an Apple mobile device.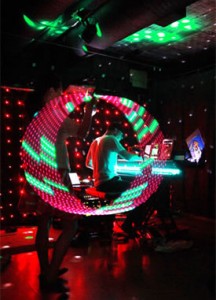 In this week's edition of Planet Waves FM, I take off on the themes associated with Mercury in Leo opposite Juno in Aquarius — in particular, questioning our presumptions about relationships, jealousy and possessiveness.
Juno in Aquarius represents intense social pressures to conform to cultural relationship norms. Aquarius can be as oppressive as it is freedom-seeking; with Juno that quality can be more dominant. Mercury in Leo represents the childlike desire to be an alive individual with your own ideas — coming right up against the past.
I also take a look at the Stop-and-Frisk decision. Our musical guest is Bujak, the ensemble created by Jeff Bujak featuring Jen Dulong.
You can find a direct link to the MP3 of the program on this URL. Here is your program in the Old Player. Note, will also be able to download a compressed file of the program on the Old Player page, which also includes a full archive of Planet Waves FM going back to 2010.