Taurus Full Moon: The Holistic Principle and How to Care
Use this link if you're listening on an iOS or mobile device.
---
We have all kinds of fun and insightful astrology for you. Planet Waves FM is sponsored by…YOU. We are presented without commercial interruption. Become a Planet Waves Core Community Member at $14.97 a month or $19.97 a month. Or get our Backstage Pass, or the Galaxy Pass. If you're a Libra or Libra rising, you may order your 2015-16 birthday reading here. If you're a Scorpio Sun or rising, you may pre-order your 2015-16 birthday reading here.
---
In tonight's edition, I look at the Taurus Full Moon from an unusual point of view. The Moon was full Tuesday morning in the same degree where Chiron was discovered in 1977. Chiron represents the holistic principle, and I have offered a discussion on what that means and why it matters.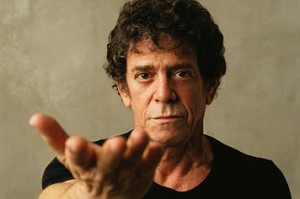 In the second segment, I am joined my my musical collaborator and mentor Daniel Sternstein, where we talk about the whole issue of caring. This was inspired by a synchronicity last week where Dan showed up for a music session thinking the same thing I was: for most people, it's hard to give a shit these days.
In honor of that, we are featuring the music of Lewis Allen Reed, better known as Lou Reed. We lost Lou to hepatitis C two years ago; there are some people I wish would live forever, and he was one of them. In case you're a fan or new to his music, here's my article about him from the time of his death, called Hey Sugar: A Story of Virgo-Pisces.
Much of it is in Lou's own words, since I have a mutual friend for whom Lou provided an extensive reading of his own natal chart. When was the last time you heard something like that? It was a first for me.
I highly recommend Lou's 1989 CD New York. This album makes its way from your ears to your soul. I bet I've played it 100 times. It only gets younger. If you prefer to get your music via Steve Jobs, here it is on iTunes.