The Planets are On the Move
Use this link if you're listening on an iOS or mobile device.
---
INVOLUTION has now been published! Order all 12 signs of INVOLUTION here for instant access, or choose your individual signs here. Check out our all-new video preview.
---
Hey Gemini! Your ruling planet, Mercury, seems to be asking what you really want. Pre-order your 2017-18 Gemini birthday reading by Eric Francis for a friendly and accessible guide that will help you find out, and get there.
---
Dear Friend and Listener:
Tonight's edition of Planet Waves FM looks at the interesting inner-planet activity at the moment (summed up in Monday's edition of Planet Waves). This includes Mercury, Venus and Mars all making aspects to outer planets before changing signs and forming a magnificent pattern from about June 4 through June 10.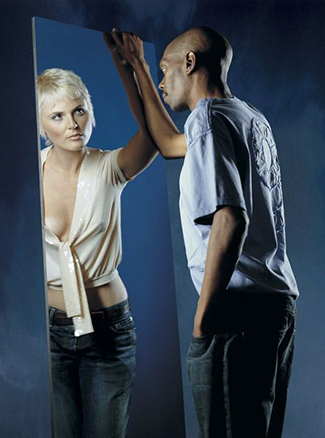 First a reminder: I'm teaching my first-ever class on business, finance and astrology at noon EDT this coming Saturday, June 3. Please check this link to sign up.
I also look at the unusual outer-planet astrology of late 2017 into 2018, as Saturn, Chiron and Uranus all change signs.
I do a brief news overview, focusing on two issues: Jared Kushner's plan to create a private line of communication between the Trump transition team and Vladimir Putin, and a law that was quietly slipped through Congress in March that allows your internet provider to sell your browsing history.
That means that not only is a record of every website you visit being recorded by your phone company, the information is not private. This includes all your shopping, research including medical, surfing porno and downloading whatever — is now all sellable as product to anyone who will pay for it.
In the last section, I introduce a writer named Maria Yagoda at VICE, and comment on her article, The Confusing and Horrible Rise of the Several Night Stand.
Perhaps without intending to do so, Maria is a faithful reporter from the front lines of the sexual insanity of her generation. She's appalled that people are doing "several night stands" as an alternative to either one-night hookups or a "real relationship," documenting an idea that I've expressed many times on Planet Waves FM: that the middle ground of relationships is disappearing.
I mention one of my parody pieces, The Seven Definitions of Monogamy.
Planet Waves FM is distributed without commercials as part of the Pacifica Radio Network. We're supported exclusively by your subscriptions, product purchases and contributions to what we do. Please renew or revive your subscription, or make a donation here. Thank you.
with love,


Eric Francis Presents: Business, Finance and Astrology
Dear Friend of Planet Waves:
On Saturday, June 3, I'll be offering my first-ever class on business, finance and money. This is a wide subject; I'm planning to focus on understanding the most basic dynamics of personal cash flow, accessing your personal resources and connecting your creativity to money.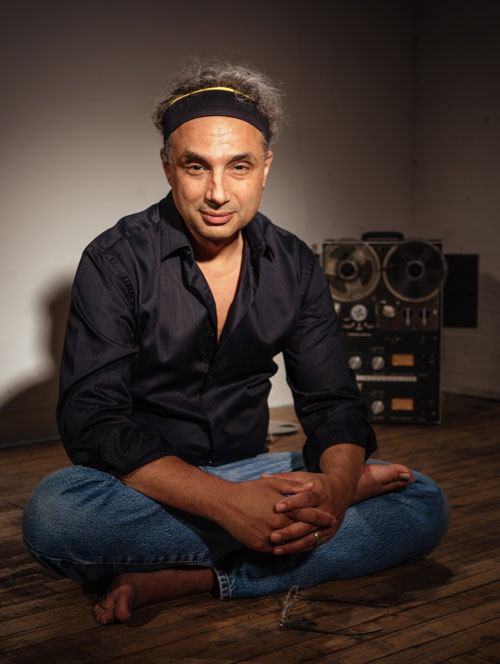 Eric Francis. Photo by Jeff Bisti.
In a half-day class, we'll be able to define the main subjects, see how they relate to the chart structure, and then do some personal cases. This will be a strong beginning, and if you start reading from a strong premise, you will get a better result.
Bear in mind how emotionally charged the money issue is. It relates to our parents and to the values of our families; it's intertwined in relationships; and it's connected to self-esteem. We will focus on some of these emotional and psychological aspects of money as well, using both example charts and the charts of students in the class.
As for my background: I've been in business on my own since 1989, mostly in publishing and consulting. I've also worked with many, many hundreds of clients since 1995 on everything from planning the charts of business inceptions, to negotiating financial settlements, to seeking raises and promotions.
As a Planet Waves member, you get a special discount on this class. Thank you for trusting me as your astrology teacher, and for participating in Planet Waves.
With love,

Class Details | Sign Up Here!
Class takes place Saturday, June 3 at noon ET (East Coast), 9 am PT (West Coast), 5 pm BST (London), 6 pm CED (Paris).
The class will be taught as a live teleconference, and recorded for future review.
This is a participation class; it's more effective and more fun with more participation.
You can call in by phone or Skype, or listen online. However, you will need to be at a computer, not merely on a phone or device, for full benefit, since you need to have the class materials in front of you big enough to see.
Here's what some of my students have said about my teaching:
"Eric never loses sight of the whole person. This is incredibly rare with skilled astrologers in practice and to be able to deliver this to people in class is no easy feat. His is a truly holistic approach and what he delivers is truly one of a kind — something born of a moment that is as true in that moment as it is later on."

— Suzana Da Costa
"Eric is able to transmit his knowledge of astrology with generosity. I appreciate very much the fact that he insists on having our own perspective and context interpretation. His view of astrology as an art but also as a form of therapy is very intriguing to me. Eric is a great communicator."

— Yohainna Abdala
"Technology is a wonderful thing when it connects people together to follow their passion. Eric is a great teacher as he empowers people to think creatively. Bless."

— Pauline Jones
Sign up today for this unique and fun class to discover how to make the most of your creative gifts.

Dear Friend of Planet Waves:
At last, INVOLUTION: The Revolution is Within is ready. This is the late spring into midsummer reading from Planet Waves. I've spent the past month developing and recording extended video readings for all 12 Sun signs and rising signs. We've also now added downloadable audio files, so that you can listen offline — as many times as you wish.
We're holding the pre-order price through the weekend; you may get all 12 signs here, or single-serving access here.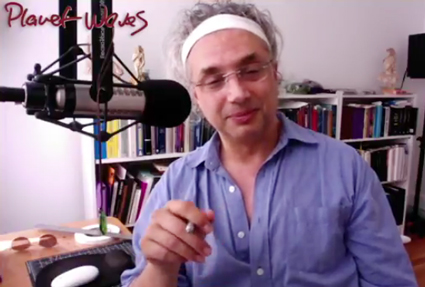 Go figure! A reading where you actually can understand what the astrologer is talking about. This preview is from the Taurus video. See video samples here for each of the signs.
I'm one of a rare few astrologers who can read for you without needing the natal chart, and without resorting to fake "custom readings" that are assembled out of a database.
These are actual, coherent, beautifully flowing readings that speak directly to you.
I'm watching video samples of the readings for the first time — I have not seen any playback.
They are fun!
They offer down-to-Earth, easy to follow ideas based on the astrology and how it influences you. I cover the most relevant topics: love and sex, wellbeing, creativity and work. Exploring in an integrated way, with one topic related to another, these readings reflect the interwoven quality of your actual life, rather than in theory.
The readings factor in all of the astrology of late spring into midsummer, culminating with the Great American Eclipse of Aug. 21 [read Planet Waves coverage here]. I describe how that eclipse influences you: where it opens up the greatest potential to make changes, which is different for everyone.
Each reading gets a written preview; those are listed below. We've also prepared a video preview, sampling a few minutes from each sign, which will give you an idea of the subject matter.
You'll want to see several of these — and you can share them with your inner circle of people, so it's "one purchase per household." Rather than adding on more readings, you can get all 12 for less than the price of four.
Planet Waves is about Astrology for the People. Because we make our work available to many people, the cost factor is reduced, and you get much more for your well-earned money.
More than that, I'm mindful of your time: these readings make every minute count, and are focused on you making the best use of your precious creativity, time and energy.
Thank you for trusting me as your astrologer.
With love,