The Worldwide Hunt for SARS-CoV-2: Christine Massey Interview about her Freedom of Information Law responses
Originally published Oct. 1, 2021
Visit Covid19 News – Daily since March 3, 2020
Sample of the response from British Columbia, admitting it knows of no samples or records of samples of the alleged SARS-CoV-2 virus. In all, 107 governments and major institutions have admitted this problem: there is no proof of a virus. It is all assumption and innuendo.

Here is the full program (now posted as of 8:04 pm EDT). I will post a low-bandwidth edition shortly, for those in outlying areas. Please let me know if that helps.
Here is the unedited interview stand-alone, isolated and purified (available now):
Low bandwidth mono edition of full program
Dear Friend and Listener:
Welcome back to Planet Waves FM. It's been an eventful few weeks.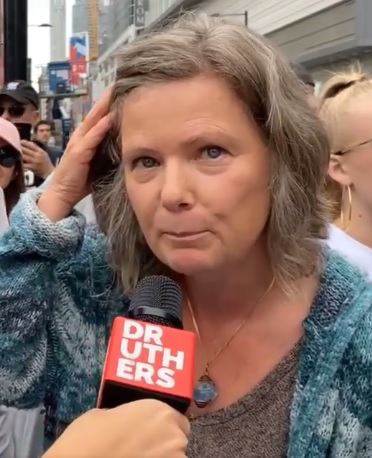 Tonight's season premier of Planet Waves FM features an interview with Christine Massey, who has coordinated the worldwide search for any record of purified or isolated samples of SARS-CoV-2. She has compiled responses from 107 different state, provincial and national governments, as well as institutions and organizations around the world.
None have any record of proof of existence of the alleged virus, which would be necessary before it could be shown to be harmful, or sequenced sufficiently to develop a PCR assay. The PCR can only find something if it has some of it already. Christine's work is the other half of what I have been doing demonstrating that the PCR for SARS-CoV-2 has never been validated because there is no sequence available.
This is why the whole world is using a theoretical, "in silico" sequence or "mimicked clinical specimen." There are no real ones — something that all governments freely exist, when asked in the proper form.
Copies of all of Christine's documentation are below.
Thank you for tuning in. With love,

PS — Christine's documents are below the "donate" buttons. Please help us continue, grow and thrive…even the smallest contributions make a big difference. Thank you.
PPS — Read the chronology here!
PPPS — No tantra studio this week; here is a Book of Blue chapter for you instead.
Responses from worldwide Freedom of Information requests compiled, conducted or coordinated by Christine Massey:
Part One | Part Two | Part Three | Part Four | Part Five | Part Six | Part Seven | Part Eight
Pamela Goodman interviewed by Health Freedom for Humanity — direct link to program.
Fantastic summary of the top issues from Off-Guardian.
Tucker Carlson's comment on Gov. Kathy Hochul declaring herself Jesus