Backstage Uptown: This Weekend at BSP in Kingston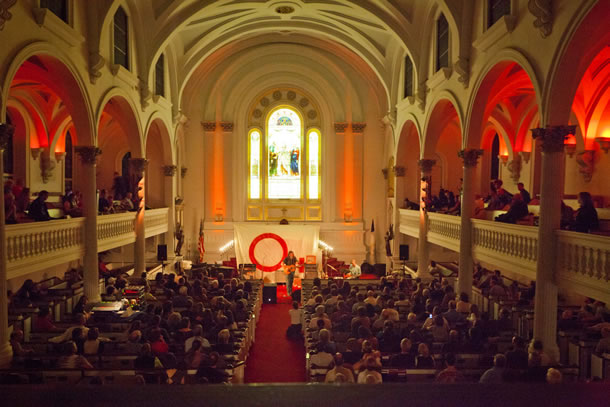 THUR OCT 10TH – SCOTT BARKAN, THE SWEET CLEMENTINES, SETH DAVIS – $5, 18+, 9PM
We're celebrating the release of a great new album from Scott Barkan 'Flightless Bird' with a special LIVE performance from the Scott Barkan Trio, along with The Sweet Clementines and Seth Davis!
Purchase/Stream: https://scottbarkan.bandcamp.com/
—–
OCT 11TH – 13TH – O+ FESTIVAL – By Donation ($25 suggested), All Weekend
The O+ Festival is a three-day, community-run celebration of art, music and wellness. O+ participating artists exchange their contributions for healthcare services from art-loving doctors, dentists, and other health and wellness providers at the O+ Pop-Up Clinic, Health ExpO+ and EXPLO+RE (yoga and movement). In short, it's a grassroots, band-aid solution to inaccessible healthcare for the creative community.
SCHEDULE: https://goo.gl/GvGCg5
TICKETS: https://goo.gl/S2nfyQ
MUSIC: https://goo.gl/DrGVPD
O+ POP-UP CLINIC:
Primary: https://goo.gl/bW8mzS
Complementary: https://goo.gl/bYAetm
HEALTH EXPO+: https://goo.gl/WslMXo
EXPLO+RE: https://goo.gl/7hJoVq