Backstage Uptown: This Weekend at BSP in Kingston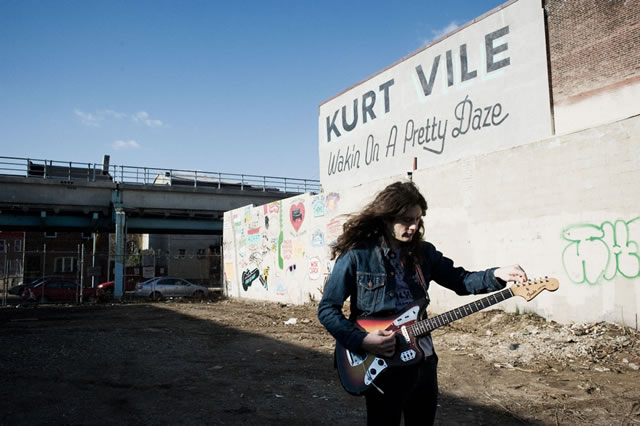 THUR OCT 24TH – KURT VILE & THE VIOLATERS, V B A – $20/25, 18+, 9PM
Kicking off a world tour, and one night before headlining a 3,000 capacity show at Terminal 5 in NYC, Kurt Vile will bring his cosmic brand of folk rock to Kingston NY. His latest album Wakin On A Pretty Daze is already one of the most critically acclaimed of 2013, and was recorded partially in Woodstock NY.
—–
FRI OCT 25TH – Mid-Hudson Misfits Roller Derby Halloween Party – $5 donation, 18+, 8PM
From The Misfits:
Come Pre-Halloween party with the Mid-Hudson Misfits Roller Derby! There will be Raffles, Performances, Dancing, a Hudson Valley BRAWL exhibition bout, and a Costume Contest!
It's a suggested 5 dollar donation!
Proceeds will benefit GLSEN!
Performances by: Lilly Sa'Vage, Pattie Lee, and The Countess Mascara.
Tunes to keep you dancing the night away by DJ ALI and DJ Daikon!
Psssst…Don't forget it's a costume party!
Sorry kids but this party is 18+. Keep your eyes peeled for the next event that is all ages!
—–
SAT OCT 26TH – LGBTQ Hallowe'en Bash – $10, 21+, 7PM
The LGBTQ center (located right on our block) wraps up their Come OUT & Find OUT conference with a Halloween dance party!
LATE NIGHT – NIGHTMARE ON WALL ST – $5 w/ costume $8 w/o, 21+ 11PM
Costume party featuring DJ Sterling, Photo-booth by Snappy Jeff, and costume contest!