Cancer birthday reading — free preview, now playing!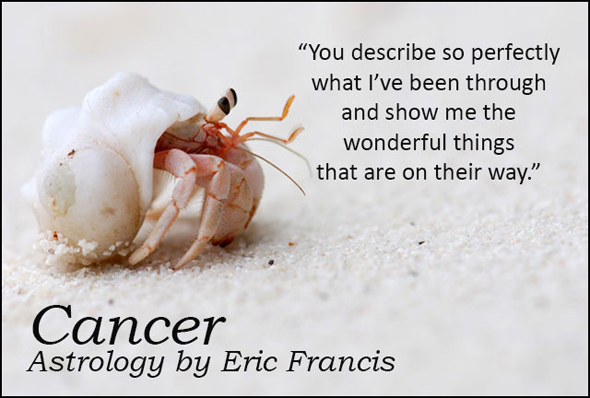 Astrology is best used for planning, problem solving and personal growth. In that spirit, I'm writing to let you know that the 2014 birthday reading for Cancer is now available for pre-sale at a substantially discounted price through Friday morning only. Over the past few years these readings have gained in popularity and grown in quality. I consider them some of my best work.
Using techniques I've developed and refined in 20 years of client sessions, I talk about aspects of your experience that you've been questioning, thinking about or trying to work out. My style is caring, introspective and is presented in human language with a minimum of astrological jargon.
As an added bonus, I offer free access to last year's reading so you can check my accuracy and mark your progress over the past four seasons.
This is one of the most affordable, useful and excellent reading packages in the entire astrological profession.
Purchase at the pre-order price of $29.95. It will go up to $49.95 ($39.95 for Planet Waves members) once the reading is published early next week.
Get more detailed information at this link.