Use this link if you're using an
Apple mobile device
|
Download MP3
. Or you can
click through for additional resources
.
---
In tonight's show I offer a tribute to Eric McLuhan, who died on Saturday while he was traveling in Bogota, Colombia. I tell the story of the one day that I spent with Eric, in Manhattan last autumn. I also read the chart for the Sun ingressing Gemini, which it does a little later tonight, and give a reading of Mars retrograde in Aquarius and Capricorn, which begins in late June. Our musical guest is U2.
---
The Sacred Space of Self, the brand new 2018 Spring Reading, is now available for pre-order. This set of 12 video presentations will cover Chiron's transition into Aries, and Mars retrograde in Aquarius over the summer. Pre-order soon to get the best value.
---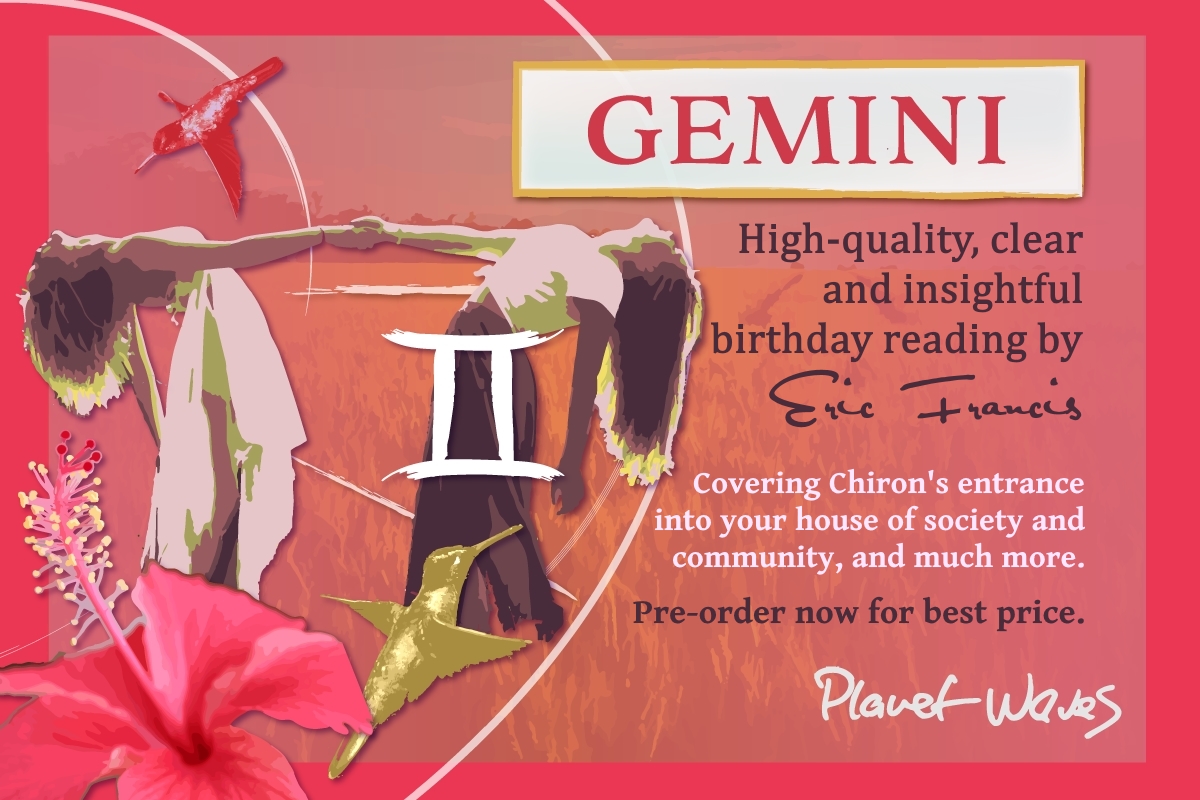 Lots of planets have changed signs this year. Eric's 2018-19 Gemini birthday reading is the perfect roadmap to help you navigate this new astrological terrain. Pre-order now, whether for yourself or the Gemini you love, to secure the best price.