Even More Getting Real: Fritz Perls and Lilith
Click here if you use an Apple mobile device.
In this week's edition of Planet Waves FM, I interview Chani Nicholas, a San Francisco based astrologer and scholar. However, before we go there, I give a tribute to Fritz Perls, co-founder of Gestalt therapy whose 120th birthday was July 8.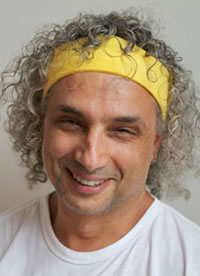 Here is Tracy Delaney's explanation of the astronomy behind the Black Moon Lilith, which are points associated with the somewhat erratic and unstable orbit of the Moon.
Our musical guest is Sloan Wainwright. I play two of her older songs — you can listen to her new CD on her homepage.
Here's your link to become a member of member of Planet Waves FM.
You can find a direct link to the MP3 of the program on this URL. Here is your program in the Old Player. Note, will also be able to download a compressed file of the program on the Old Player page, which also includes a full archive of Planet Waves FM going back to 2010.
One reader commented on the Cancer birthday reading:
"Just listened to my Cancer horoscope – best money I've ever spent… As always, I'm knocked for six by your extraordinary gift, your love and care – and this time there was an added sense of joy because we're moving into a different era and leaving the hardships of these years behind, but taking with us the determination and resources that have been built up over this time. I LOVE your take on Mercury retrograde and the shamanic type journey – makes so much sense and helps me open up to a pretty emotionally testing time right now. You describe so perfectly what I've been through and show me the wonderful things that are on their way, and already a sea change has taken place in my life, though it's still not easy."