Interview w/ Mark Crispin Miller, professor of film and communications at New York University: Propaganda, digital conditions and the world crisis. Tantra Studio featuring Bari Weiss and Aella.
Mark Crispin Miller
Full resolution file, stereo
Reduced resolution file, mono, compressed
Planet Waves FM is 100% sponsored by our listeners, with no corporate influence. We are responsible only to you and our conscience. Any new monthly donor will receive a copy of my new book Planets in Motion.
My guest tonight is Mark Crispin Miller, professor of communications at New York University. Prof. Miller teaches a class called Mass Persuasion and Propaganda. (My father took this class as part of his doctoral studies at NYU, long before Prof. Miller's time.)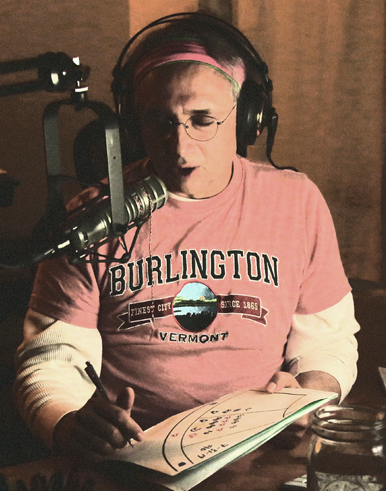 Prof. Miller made international headlines last year when he gave his class all the known studies on the effectiveness of masks, and asked his students to decide for themselves whether they really worked. In response, his colleagues called for his removal, circulating a letter to the public that earned them being sued for libel. I spoke with Prof. Miller one week ago and present the full interview on the new program.
You may listen separately here.
On Tantra Studio, I share a short segment of the Bari Weiss interview with a sexworker and Onlyfans model named Aella. Together, they challenge the myths about male sexuality, and I respond to their thoughts and ideas.
You may listen in separately here.
Bari Weiss is a former New York Times writer, and presently writer, speaker, commentator and Jewish activist.
Here is the JAMA study on sexual experiences of men 18 to 24 years old.
Listen to the full interview on Honestly with Bari Weiss. Here is Bari's Twitter feed.
Here is Aella on Onlyfans.