Interview with Melanie Reinhart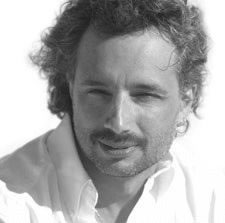 Melanie Reinhart is my guest in tonight's edition of Planet Waves FM. We cover Nessus in Aquarius, the discovery of the centaurs and the healing messages of these planets. We will be talking about the centaur planets and in particular Nessus in Aquarius, which has been big news the past few weeks. This is a breakthrough discussion on the understanding of the centaurs.
Melanie is the author of Chiron and the Healing Journey, the most comprehensive book on Chiron, as well as Saturn, Chiron and the Centaurs: To the Edge and Beyond and Incarnation: The Four Angles and the Moon's Nodes. She is a leading figure in contemporary astrology, and people travel from around the world to attend her classes and seminars. She's a good friend of mine and has offered many interviews.
Chiron and the Healing Journey is now available as an eBook for kindle and other formats. Melanie is offering Planet Waves a substantial discount. Entering the coupon MM28X will give readers a 30% discount. The coupon is valid until the next Full Moon (Feb. 25).
Here is that movie Melanie references, featuring many centaurs — Percy Jackson and the Lightning Thief.
I also mention an article about Gabrielle Giffords and Jared Loughner.
Here is your program in the Old Player. Note, you can download a compressed file of the program on the Old Player page, which also includes a full archive of Planet Waves FM going back to 2010. More recent programs are collected in the category listing at the top of the blog frame.
With love,


Note, here is the free trial offer link. There are other membership options here.
Did you know that Planet Waves offers you astrological readings for every sign in audio format including birthday reports? You're invited to check out my other products in our audio store. If you'd like experience my weekly and monthly horoscopes, visit this link to access your free trial to our premium twice-weekly astrology service.