---
Good evening. I'm here with a new edition of Planet Waves FM. In the first segment I discuss the current astrology, focused on Jupiter in Gemini, next week's Gemini New Moon and a recap of the recent eclipses.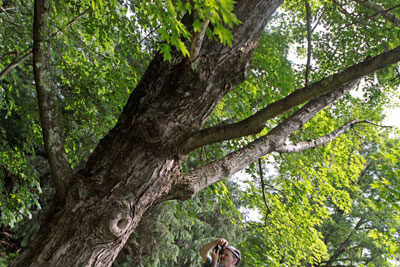 We have all been through so much the past few weeks — it's time to take a breath and catch up with yourself before the next burst of astrology: the solstice, Uranus square Pluto and Venus stationing direct. There's a lot of astrology going on, which means a lot to process. Take it slow, and do your best to absorb your experiences consciously.
Then after a song break and in the second segment, I describe my experience in Elisa Novick's Tree Play: Heart of the Forest workshop that I participated in this past Sunday. The trees have a message for us about taking care of the planet, and also getting together and making sure that message gets out there.
They seem to be urgently suggesting that we get on a collective level of thought and make some decisions. My impression is they're telling us that the fate of the Earth is indeed at stake and that it is in our hands. I mention that I'll link to my recent article In Praise of Trees, in which I feature Elisa and her communication with these creatures. You'll see we offer access to a PDF that gives some detailed transcripts of these discussions.
We will have Elisa back on the program shortly.
Here is your program in the old player, where you'll find the full archives and a downloadable zip file.
Lovingly,
Planet Waves FM is presented without commercial interruption. We are in actual fact sponsored by your product purchases (see options on the right) and your subscriptions to Planet Waves. If you like Planet Waves FM, you will love being a subscriber for two reasons — how amazing our service is, and because if you learn and grow from being here, it feels really good to be contributing your energy what we're doing.