Oliver Sacks, Neil deGrasse Tyson and Venus conjunct Mars
Use this link if you're listening on an iOS or mobile device.

If you just want to hear the Neil Tyson segment, here it is separated out:
---
You can now listen to Astrology for Artists – The Art of Living prior to purchasing it. Then you can pick your own price. Please see this letter for more details, how to listen and your pricing options. If you're a Virgo you can still get your birthday reading at the pre-order price. It will be ready soon.– efc
---
In tonight's edition of Planet Waves FM, I honor the life, the work and the astrology chart of Dr. Oliver Sacks, who died recently at age 82. He was the author of Awakenings and The Man Who Mistook His Wife for a Hat.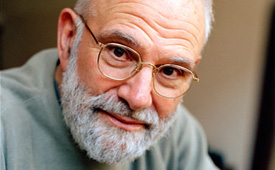 I then respond to various presentations by Neil deGrasse Tyson, an astronomer who likes to pick on astrology. I challenge Tyson not on the validity of astrology but rather on the lack of any scientific principles in his critique.
By the way, Tyson repeats the old Ophiuchus canard. It's a hoax, as in a joke, which started in England. If you're curious you can read about it in this article, called You Are Who You Are.
My musical guest is Jeff Bujak, an electronic and ambient artist. Here is his website. The link takes you to a Soundcloud stream of more recent work.
In the second segment I look at the current astrology: Venus conjunct Mars, Venus stationing direct, and the Sun-Neptune opposition. While I'm doing that I look into the questions of how we know anything at all from astrology.
In the third segment, I look at the Saturn-Neptune square that's about to manifest. It's this aspect on which I will be basing the 2016 annual edition, Vision Quest.