Our American Astrology, and PWFM Takes to the Airwaves
Use this link if you're listening on an iOS or mobile device.
---
The 2018 Planet Waves Annual by Eric, The Art of Becoming, is shaping up to be an exciting and information-packed reading. You may pre-order all 12 signs here (recommended), or choose your individual signs here.
---
Hey Aquarius: Saturn is newly in Capricorn, and later this spring your other ruling planet, Uranus, will enter Taurus. Pre-order your 2018-19 Aquarius Birthday Reading by Eric for a reliable guide to these changes and much more.
---
Dear Friend and Listener:
First, thank you for your responses to helping fund Planet Waves FM. Chiron Return, the nascent nonprofit organization that publishes the program, will be taking over studio expenses at The Place of the Way, and gradually we will increase our budget to cover more programming costs.
The beautiful thing is: the station is built, our studios are complete, and we do many interesting things with our space. Planet Waves FM is something rare and beautiful in the world. I know from your letters how you feel about tuning in every Tuesday evening. Thank you for making a one-time or monthly contribution. Even $1 a month helps.
---
Tonight's program [play episode here] is the premiere of Planet Waves AM / FM on Radio Kingston. This is a program similar to what you're used to, though it's recorded live on local radio here in Kingston, NY.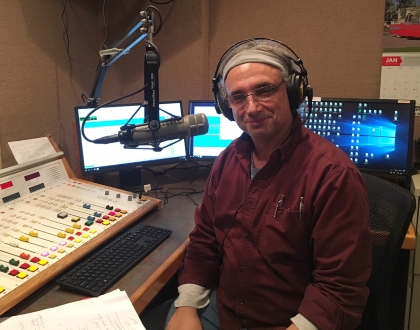 In this edition, I cover the chart for the weekend-long government shutdown, which was a fantastic little Uranus-Eris conjunction event.
I take much of the program and explain that alignment, as well as the underlying reality of the internet that this aspect represents. I then go on from there.
The last segment is a tribute to the second annual Women's March, and a commentary to men about backing off putting women under so much pressure. I think that the first appropriate response by sensitive men is to take a step back.
Of course, the sensitive men are likely to already be doing this, so please share this segment with anyone you know who may not be so friendly, or anyone you think will benefit.
Tonight's music is by Vision Quest, the Planet Waves in-house ensemble. I figured: new program, on the open airwaves — let's use our own music. If you're interested in more, tune in to our Soundcloud page, or our live stream on Mixlr.
There is plenty more — and more to come.
Thank you again for participating, for listening and for your generous support of our work.
With love,


Kasia Urbaniak: You Met Her Here First
The New York Times and New York Magazine have both featured Kasia Urbaniak, whom you first met on Planet Waves FM last summer.
Kasia is a women's empowerment trainer who skips the abstractions and uses a riding crop in her work. She teaches women how to have a clear yes and a clear no, teaching them the psychology of power, and how to remove their own inner blocks to their power.
From New York Magazine:
"Who has had unwanted sex?" Urbaniak asks the room. Nearly all the hands shoot up. "Yeah, see, what the fuck?" She says, shaking her head. "Annnndddd… Who has sucked a cock so you could get out of having sex?" she continues.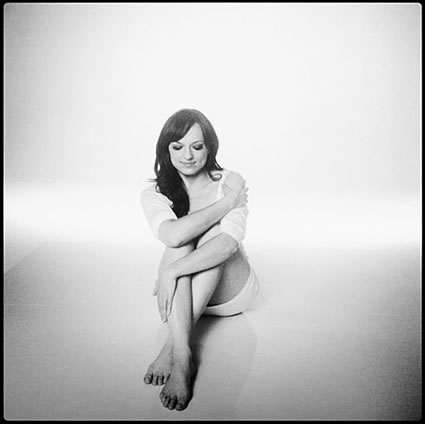 Most hands in the room dart back up, and a welcome ribbon of laughter ripples through the crowd. We could use a little levity. Urbaniak is a formidable presence, and when she first strode in, wearing thigh-high stiletto boots and a long black skirt with a slit, you could feel the room collectively hush.
Though Urbaniak hasn't worked as a dominatrix full-time in years, she certainly still looks the part, and the philosophy, lingo, and general sense of playful eroticism that pervades everything the Academy does are all straight from the dungeon. Candelabras and dramatic bouquets of lilies are the de facto stage set; students are referred to as "mistresses" and in workshops sometimes dress in corsets and bondage gear; while teaching, Urbaniak wields a riding crop.
"You!" blurted out one young woman excitedly when Kasia asks why she's here. There is a definite cult of personality thing going on between Urbaniak and many of her students, which is part of the appeal of the Academy. But her personal charisma (and the S&M vibe) serves as a gateway, not a crutch.
Listen to Eric's first interview with Kasia here. You can read the New York Times interview here. We congratulate Kasia on her success.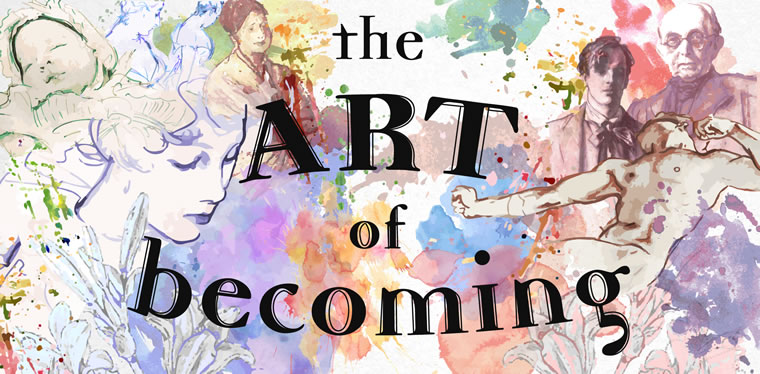 The Art of Becoming is Becoming
Dear Friend and Reader:
This is an update on The Art of Becoming, my 2018 annual edition for Planet Waves. Don't forget to watch my " target="_blank" rel="noopener">introductory video [" target="_blank" rel="noopener">play here], in which I review the build-up to this year's distinctive astrology, and my ://www.youtube.com/watch?v=QTn1Ws1SSdY" target="_blank" rel="noopener">most recent video [://www.youtube.com/watch?v=QTn1Ws1SSdY" target="_blank" rel="noopener">play here] outlining the basics on Chiron.
What makes this year interesting is that, for the first time while creating an annual edition, I'm also maintaining a daily horoscope in the New York Daily News.
The first items to be delivered will be the videos on Saturn, Chiron and Uranus (more information here), which will be included if you pre-order all 12 signs.
These videos will contain details on how to work with your life cycles and really see what these transits mean. I've already uploaded the first video, covering Saturn in Capricorn.
Next will come my written presentations (possibly with extra audio sessions), mapping out in detail how the astrology of 2018 will look for each of the signs. This is my 20th annual edition, and your readings will get the full benefit of all my experience. If you want to get a feeling for how that looks, you may access the full 2017 annual here with our compliments.
You may pre-order all 12 signs here. We recommend this as best value; note that you can share the readings with your household. Alternatively, you may choose your individual signs here.
Thank you for your interest in Planet Waves. As ever, it's good to be with you.
With love,