The Cosmic Origins of Sagittarius: An Audio Birthday Reading for 2013-2014 by Eric Francis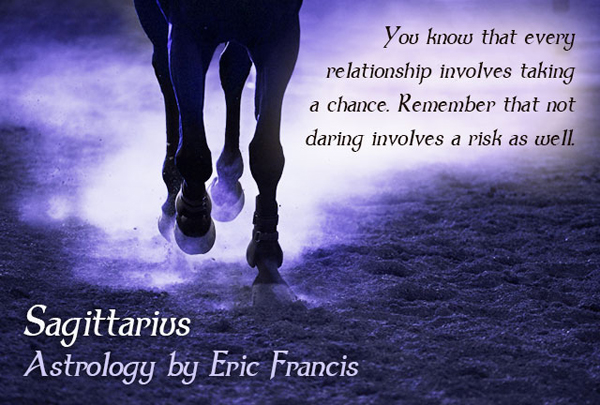 This is a short introduction to your birthday reading for Sagittarius Sun and rising. Many with Sagittarius Moon will also find it helpful. The reading is now available, and has several features. Designed for a busy person, it's in three segments of about half an hour each. The cost is $19.95 before publication and $29.95 after it comes out.
Two segments are specifically astrology readings with very different flavors: the first looks at the cosmic orientation of your sign, aligned as it is with the Galactic Core and how this influences your relationships and your creative life. The second looks at Jupiter's presence in the grand cross of 2014 — that is, Jupiter's alignment with the Uranus-Pluto square, which is then joined by Mars starting in a few weeks.
The third segment is a tarot reading using the Voyager deck by James Wanless. An incredibly positive reading, the cards confirm what I saw in the planets and describe the scenario a slightly different way.
The reading is playable by any device; it includes a Flash player, as well as a direct link for iOS users and a downloadable archive so you can out it into iTunes. There is an extended written description of your sign. I provide the chart I use, as well as photos of the tarot reading. And you get access to last year's reading to check my accuracy and get some insight into the past.