The Mercury Retrograde Impeachment, Journeying Deep into the Heart of Scorpio, and a Little Bit of Baseball
Use this link if you're listening on an iOS or mobile device.
Dear Friend and Listener:
Tonight's Planet Waves FM circles around and dives into the current retrograde of Mercury in Scorpio. Did any astrology fan in the world miss how the retrograde began just as the U.S. House of Representatives was voting on the rules for the presidential impeachment? First I discuss the retrograde from the personal angle, and then I expand to the political.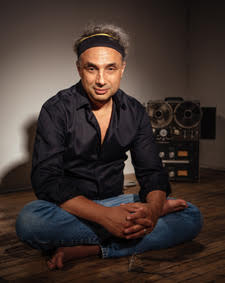 I also respond to The Guardian's utterly ridiculous article last week about how Kingston, New York, is a city preparing for the end of capitalism. That, and Trump is a very stable genius. I have my own news coverage of Kingston, in a satire piece called The Cranky Times, which I distributed on April Fool's Eve.
Tantra Studio is an experiment — I play the last 40 minutes of the Scorpio Astrology Studio reading, The Creative Leap. Two additional samples are on the home page. Then there's an extra bit at the end — a reading of the short story "The Thrill of the Grass," by W.P. Kinella, read by John Shea. The whole CD is fantastic, and available here.
Planet Waves FM is published by Chiron Return, Inc., a 501(c)(3) nonprofit corporation. We are an affiliate of the Pacifica Radio Network. Please consider becoming one of our monthly sponsors. If you cannot afford to, you are most welcome to share this page and tell people about Planet Waves FM. Thank you to everyone who has supported us so far.
I am open to connecting with a "major donor" who will help Chiron Return, the nonprofit that publishes the program, with seed funding to help us build our organization and increase our visibility.
Thanks for tuning in.
With love,