Bob Dylan Christmas Special
Use this link if you're listening on an iOS or mobile device.
---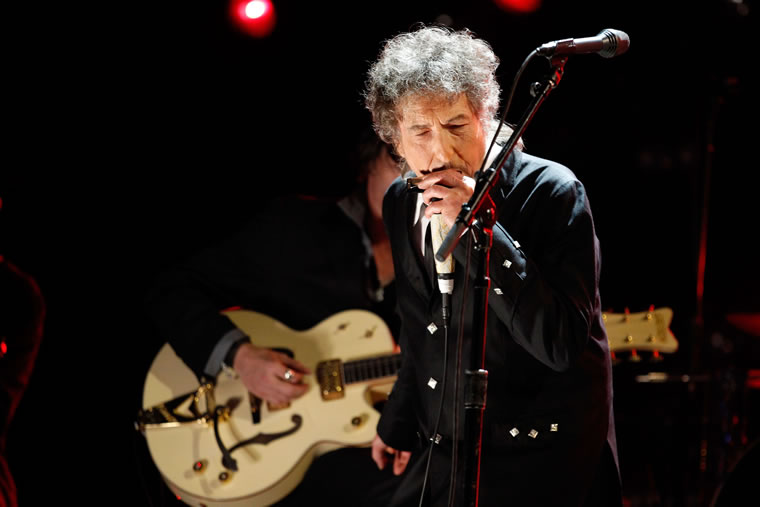 Dear Friend of Planet Waves:
Today's mailing combines a special edition Planet Waves FM [play program here] with the subscriber Monday Morning weekly letter (which we're sending to all our readers). This edition of PWFM stands in for the regular Tuesday edition. I'll return with a new program on Tuesday, Jan. 2.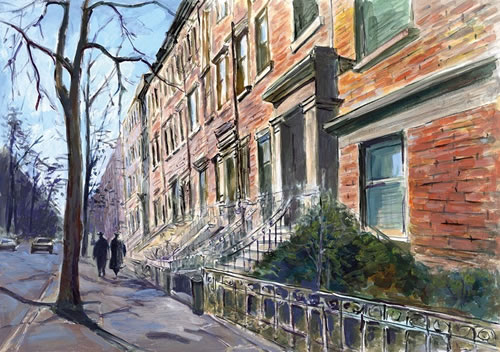 Like our recent Grateful Dead Thanksgiving special, this edition is dedicated to those who might feel isolated and alone during the holiday, away from friends and family.
I've been working for weeks selecting songs for this retrospective of Bob's musical portfolio. What you have here spans from 1961 through 2017. I've done my best to select music you have not already heard. Some songs will be familiar; most will not.
Since it's Christmas, included are some of the best from the Christian rock era (1978-1981). At the time it seemed a little freaky that the Jewish guy who delivered Blonde on Blonde to an astonished world would start putting out records with titles like Saved, bringing the world the good news about Jesus. At the time it was something of a joke. But this is the whole issue with artists. They're supposed to be ahead of us, noticing the things we don't see, and expressing things we might not understand at first.
What so many people missed was how magnificent these songs were, how sincere, how concentrated, and how relevant. It did not occur to me until I saw Bob step out onto the stage at Giants Stadium in the summer of 1987, before one of the biggest stadium crowds in history, and begin his set with "Slow Train Coming" (backed by The Grateful Dead).
That's the first song in today's program, which first weaves around the 20th century, intentionally skipping over all the classics (with one notable exception, presented in an alternative format).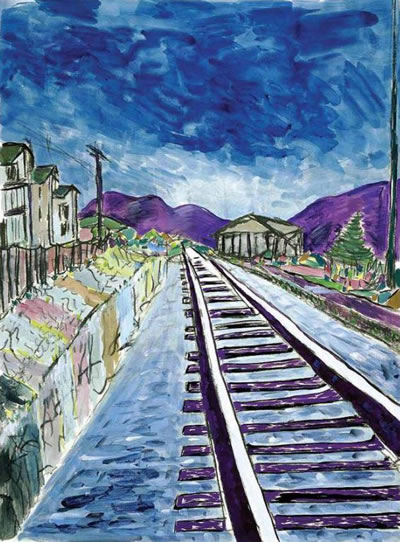 Then we go into the 21st century, sampling Love And Theft (2001), Modern Times (2006), Bob's album of Christmas carols, and finally his 2017 Triplicate, his covers of American standards. We end with the astonishing Dylan set from The Last Waltz, from 1976, backed by The Band.
My heartfelt gratitude goes to a man named Jeff Rosen at Special Rider Music in New York City, who looks after Bob's musical catalog with loving vigilance.
Lisa Finne at The Dylan Hours on KCSN, 88.5 in Los Angeles helped me make selections of Bob's work from the 21st century. Jimmy Buff of WKNY suggested "License to Kill" from Infidels.
Thanks to Anatoly for researching Bob's music and Amy for coding the set list. Note, those "heavy duty black men" on Infidels are Sly Dunbar on drums and percussion, and Robbie Shakespeare on bass guitar.
Here is a full set list. Every one of these albums is magnificent. You will hear many beautiful songs today, though all I've managed to do is stick a spoon into a waterfall.
We are fortunate to have incarnated in the same era as Bob Dylan. Long, long ago, I had a friend named Sibyl North, a woman so interesting she could have stepped from the lyrics of one Bob's episodes, who said: We are living in the time of the modern Shakespeare. Pay attention.
With love,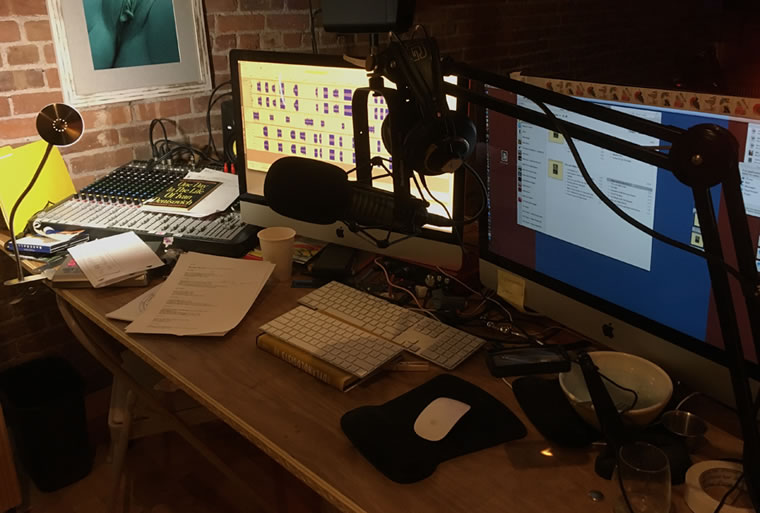 Time to Get Practical: Venus in Capricorn
Dear Friend and Reader:
Whether you celebrate the Christmas holiday or not, I hope some seasonal serenity and joy have found you, and that you have embraced even the most seemingly commonplace opportunities to share it. Mercury is beginning to shake out following its recent retrograde (which ended Friday night, but which might still be reverberating for you), and this should help you to unwind anything that got tightly wound recently.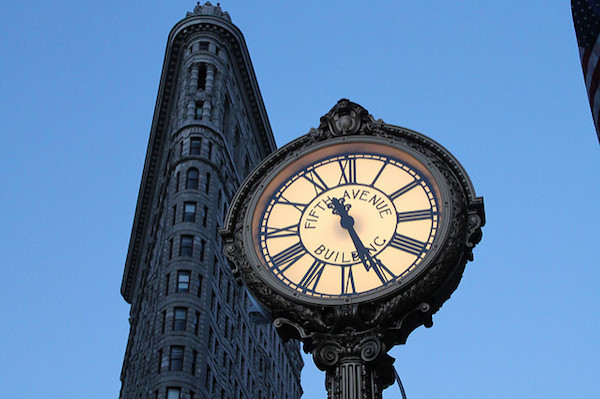 Continued new activity in Capricorn, a sign of initiative, should assist as well. Tomorrow (Monday), Venus ingresses Capricorn at 12:26 am EST (5:26 UTC), and makes its conjunction to Saturn later in the day.
I've gotten the impression that a lot of people have felt this holiday season has been 'different' in tone. I can think of a few reasons for that (including Mercury's recent retrograde and the frustrating and frightening actions of the U.S. government), and there are likely plenty of personal challenges in the mix for many individuals.
While Venus in Capricorn, and especially conjunct Saturn, is not the most effusive situation for Venus to be in, it definitely has its positive qualities and can be most useful. For one thing, you might notice your sense of personal responsibility to your relationships coming into greater focus. By that I mean the idea that your integrity matters in all of your one-on-one dealings. It's not about trying to prevent negative or uncomfortable emotions in others; it's about honoring the fact that if you choose to have a person in your life, then you owe it to them and to yourself to treat them with honesty, empathy and awareness.
You might also notice more clearly this week where you can be of practical help to others. If having Venus and other bodies in Sagittarius emphasized spiritual orientation and a humanitarian streak, Venus in Capricorn suggests how you can channel what you've learned recently into meaningful working partnerships and down-to-earth approaches to problems.
It's worth noting that Venus joins the Sun, Black Moon Lilith, Pluto and lesser-known bodies such as Quaoar and Eros in Capricorn, in addition to Saturn. Thanks to Saturn being the ruler of Capricorn, this would seem to translate into the ideas of boundaries, structure (including governmental and family structures) and accountability finding expression in several facets of your life right now.
It might feel like time for you to take stock of what you're actively responsible for, and what you've often felt responsible for that is not really yours.
This could be especially true regarding family emotional baggage; see what you can deconstruct regarding any holiday guilt or flare-ups, should they arise. Chances are there's a lot of useful information available if you're willing to explore it.
As both Venus and the Sun make their way through early Capricorn this week, they make a series of aspects to minor planetary objects that elaborate on these themes — such as the reasons behind how things came to be the way they are; tendencies toward self-sacrifice; and what it means to make a promise and keep it. What promises have you made to yourself?
Tuesday's first quarter Moon (the Moon in Aries making a square to the Capricorn Sun) should help to give you a boost in moving your plans ahead. Someone famous once said that structure is strategy moving in slow motion. If you have plans and goals that had to be put on hold for a while, perhaps begin moving them forward by tending to the structures you need in place to allow you to take those first (or next) steps. And remember: the most basic facet of structuring anything is often time — yet another representation of Saturn.
Happy Holidays,



Amanda Painter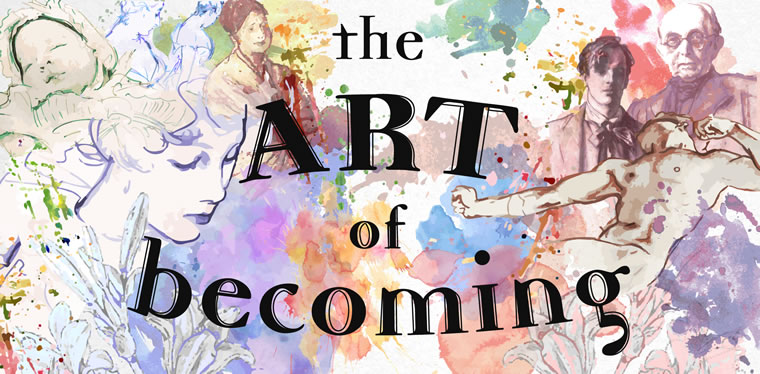 New Features Added:
Understanding Key Life Transits of Saturn, Chiron and Uranus
Dear Friend and Reader:
The Art of Becoming is your 2018 annual reading. This is my 20th time at the rodeo! And that's a good thing, because to write about the transits of the coming year will take experience. If you're new to the discussion of this project, I've linked a letter in the last paragraph.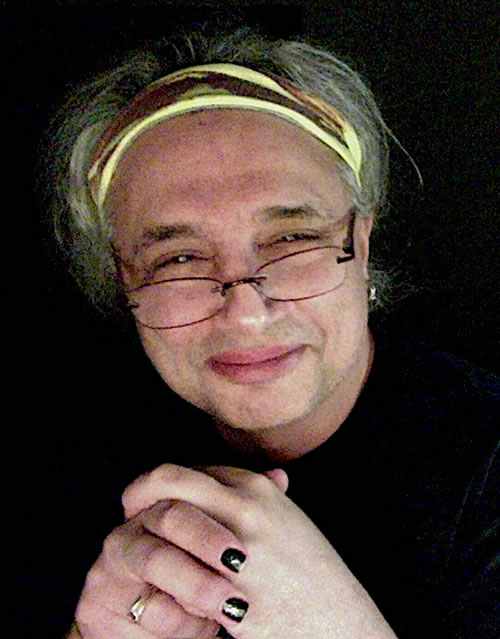 I've added three new features to The Art of Becoming, for those who pre-order all 12 signs: videos that cover Chiron in Aries, and Aries Chiron returns; Uranus in Taurus, and Uranus oppositions; and Saturn in Capricorn, including those two Saturn return groups (first and second). These cover many age groups and sub-generations.
These videos are included if you pre-order all 12 signs. Then they will be spun off as separate products. They will not be included with post-publication orders, or single-sign orders. Each will be offered separately for $37.37 each.
I've wanted to do transit readings like this for years! One distinction about my astrological career is that rather than predicting transits, I've been listening to my clients tell me the stories of their transits for more than two decades.
The current pre-order price is $99, which includes written readings for all 12 signs, plus the Saturn, Chiron and Uranus video presentations. Those will be published before the written readings, by the way.
Delivery is expected in January. That's the time estimate, based on 20 years' experience doing this project. If you're curious to read more about The Art of Becoming, here's a detailed letter describing how I do the readings and what they contain.
And if you have not read your 2017 reading, you may do so here at no charge.
Sign up today. The next price increase will be soon!
Thank you for trusting me as your astrologer, and for participating in Planet Waves.
With love,



Monday Morning Horoscope for Dec. 25, 2017 | By Eric Francis Coppolino
Aries (March 20-April 19) — It's time for an early New Year's resolution: you and only you will run your life. OK, you do this in cooperation with the universe; that's a given. I'm talking about the influence of other people, to whom you might have deferred important decisions in the past. Or, people you might have acted toward in a certain way to avoid their disapproval, or because you felt guilty. It's time to take over your concept of authority: set your own goals, keep your own schedule, organize your life and, most of all, define your notion of success. In order to do this well, you will need to work within the confines of existing circumstances; for example, if you have a job, you come to work at the agreed-upon time, until you renegotiate that and then keep the new agreement. Your ability to negotiate changes in existing agreements will be your most useful tool as you get accustomed to wanting and needing more freedom.
"One's relationship to change is the underlying reality that determines how one handles transits. This relationship counts for a lot now, and you would be wise to bring it to full awareness. What you're currently experiencing is the culmination of six years of nonstop and ever-increasing energy. All of that has been excellent preparation. Now, you're experiencing the actual threshold, the invocation of your new life."
— From your 2017 annual reading by Eric Francis, The Book of Your Life —
which you can read here
.
Eric's beginning work on the 2018 annual edition — you may pre-order that here.
Taurus (April 19-May 20) — Devotion is stitched into your soul. Maybe you've had the occasion to read some classical poetry from earlier centuries, where it's not immediately obvious whether the poet is speaking to someone they love, or to God. Then after some pondering, the difference seems negligible, because it's the feeling that matters. Your chart is particularly beautiful this way now: your devotional quality can be addressed to anyone or everyone, to the work that you do, to the people you serve, or to those who serve you. This is an exalted state of being; it's a rare form of privilege that you've earned through years of soul-searching and your quest for personal improvement. Said simply, integrity matters to you. The more influential you become, the easier it is to take that for granted. The easier it is to let yourself slip and slide. Yes, you must give yourself room to play, and remember that your personal truth is what matters the most.
"You possess actual creativity, actual devotion and a strong tendency to be ethical. If you don't let fear contaminate your mind, you will be able to connect these things in the form of your true vocation. If you are involved in what you consider to be your true vocation, you will have opportunities to go deeper and to bring in something that has the power to change you and change the world around you. That's the mark of truth: it's alive, it's active, it's provocative, and it compels you to establish an ongoing relationship with it."
Gemini (May 20-June 21) — Among many other changes of the past week, your ruling planet Mercury has stationed direct. That suggests you learned something important about a personal relationship, whether this was about your own feelings, someone else's feelings, or some other factor. Now you get to use that information. You're at the stage of development where you're responsible for what you know; literally, your knowledge imbues you with responsibility. This may span from data about the weather, to a credible warning about a person's character. It may come in the form of a contract that you must have reviewed professionally before you sign it; or having the presence of mind, and the courage, to ask a potential employer a difficult question. You might be facing a decision and know you need more information to make it properly. Once you get the hang of this, and get accustomed to it, you will see that it's a key to your power as an individual, and also a key to your freedom.
"The two most significant aspects of life — love, and work — are coming in at full strength at the moment. You're in a moment unlike any other you've lived through, at least speaking from the viewpoint of your astrology. It's all so much that you might not be so thrilled; you may not see the opportunities in the wild mash-up of factors that are influencing your life. To begin with, I am here to remind you that you're larger than it all."

— From your 2017 annual reading by Eric Francis, The Book of Your Life —
which you can read here
.
Eric's beginning work on the 2018 annual edition — you may pre-order that here.
Cancer (June 21-July 22) — Saturn has arrived in your opposite sign Capricorn, where we look for information about relationships, partnerships and the environment in which you move around. For nearly a decade, the main presence in this angle of your chart has been Pluto. That's an influence that brings enforced changes, intense reactions from others that don't quite rise to the level of intimacy, and even a sense of isolation. Saturn will do two things. One is that it will help you establish the kinds of relationships you need. Second is that it will help you get out of the kinds of relationships that don't serve you (and there are plenty). While Saturn helps us set boundaries, many astrologers perceive that as only meaning limits. Boundaries are useful; they include time, agreements, purpose, and respect. You might decide that you want your own room, which in turn gives you the freedom to invite someone over as your guest. Therefore, you're likely to find this transit helpful.
"You are the kind of person who must become your intentions and give everything all you've got. You feel better when you do this, even if you're having to stretch a little. Being half-hearted does not suit you. You are a whole-hearted person, you want to feel that fully, and you want to be appreciated for what you do. This is the essence of self-esteem and it's currently one of the most basic elements of your astrology."
Leo (July 22-Aug. 23) — Mercury has just changed to direct motion in the angle of your chart connected to creativity, pleasure and play. So the question here is: what are you doing for fun? There's plenty of emphasis on work these days, and a new phase of your life opening up that's based on getting the job done well. Yet you need to do that Leo thing and express the thing you love to do the very most, and in a big way. If you're fortunate enough to have some time off for the holidays, do the thing you want to do rather than what anyone else might think you should do. You may need to coax yourself into this, given that there's so much important business to attend to. You will have time for that; and, going forward, you will need to make a special effort to pace yourself, strive for efficiency and, most of all, prioritize.
"The more you take a proactive and creative role, the less it will feel like changes are happening to you and the more it will feel like you are working with the incoming forces to create the change that you want. Therefore, pay close attention to just what that is: know what you want to change. I suggest you work with two lists: what you want to resolve or eliminate, and what you want to create. Both will happen as part of the same process."
Virgo (Aug. 23-Sep. 22) — It's time to get serious about what you love to do, and to confront all the obstacles that have stopped you in the past. Start by not taking them personally. Read the story of anyone who actually accomplished something and you'll notice that, at first, it seemed impossible. What else is worth attempting? Yet the tasks, talent development or ideas before you are not really so daunting. Success is as much about the process of learning your craft as it is about what you finally get done. You have time, and you need to use it well. Don't be deterred by any setbacks at the beginning of a new phase of your life; keep a lab notebook and learn equally from every modest success, seeming failure or breakthrough. Let everyone and everything be your teacher. Marvel at the beauty of chewing gum packaging and great architecture with equal respect and appreciation.
"You could say that apart from all the psychological concepts attached to self-esteem, the experience you're looking for is feeling good about who you are. This is a feeling, not a concept. Rather than strive for the feeling, the thing to do is give yourself the experiences that you want; the experiences that will enrich you and help you develop into your personhood. To feel good about yourself, it's vital that you know how to express who you are, and what you feel."
Libra (Sep. 22-Oct. 23) — There's no place like home. We now live in a culture that facilitates doing nearly everything out of the house, especially eating and socializing and, for most people, working. Your solar chart is suggesting that you do everything you can at home. Conserve energy, save money, keep things intimate, and use the beautiful space you've created for yourself. This will be an important emphasis of your life for the foreseeable future, and you will be in tune with the times. We're entering a phase of history when genuine, bona fide community will be essential, and that will begin with small cells of people who actually know one another. This, in turn, relates to the ways you will be called to serve your country in a time of mounting national crisis. Defining your home as your boundary will make you more selective about whom you spend time with, and more likely to use that time meaningfully.
"Your workplace must be not just habitable but truly supportive. You simply must like the place where you work, or you risk your mental and emotional health. Others can get by with jobs they hate, or substandard working environments; you cannot. Therefore, invest the time and energy that you need to have a place of work that supports your creativity, your health and your wellbeing."
Scorpio (Oct. 23-Nov. 22) — Though much has changed in the sky during the past week, the elements in your birth sign have remained steady: Mars and Jupiter are working their way into a conjunction (exact on Jan. 6), which looks like some blend of discovery, revelation and orgasm. You're in a phase of life when you have the full freedom to push this whole seemingly elusive quest for being yourself. Other aspects will gently guide you back to your center if you take things to excess. You'll have a lot of fun if you use alcohol in moderation (assuming you're not in recovery; but face it, being drunk is neither creative nor sexy) and if you make conscious and informed decisions (rare enough in humans). That said, whatever you love to do, whatever you're good at, whatever your passion is, will gradually go from a simmer to a full boil. Use this conjunction well. Cultivate love and forgiveness in your heart, and be impeccably kind to partners, who will be feeling this aspect and whatever it represents manifesting for you.
"You must gather with people who share common values with you. You can no longer afford to invest your precious time and psychic energy with people who do not embody the highest vibration of what you desire, and know to be true. You will feel better about yourself when you can speak openly about what you value the most, and spend time with those who share your spiritual goals and your purpose for living."
Sagittarius (Nov. 22-Dec. 22) — Saturn has departed from your sign, and moved on to Capricorn. This concludes a distinct three-year phase of your life, one that had the power of the mythic Saturn return. Over these next few weeks, take it slowly and get used to your new environment. You're not under the same kinds of restrictions as you were, nor do you have the same boundaries to keep you contained. This means you have more freedom, though it's worth remembering that most people find actual freedom to be distasteful, frightening and not worth the effort. This is why, over and over again, both individuals and societies drift into situations where they have less and less of the stuff (something currently happening in the United States). By this time, you've learned a lot about being your own most important authority. You know that you have to run your own life, and not let circumstances dictate your choices. Take some time and test out your new way of being.
"To succeed, your work plan must have metes and bounds. You must choose the specific things you need to accomplish within a specific timeframe, and these choices must be prioritized. This does not mean that you will follow your plans exactly, and you'll very likely alter your priorities as you proceed. Yet it's essential to start with some organized scheme, so that you have an overview, and you have a first draft to revise."
---
Capricorn Birthdays 2018


A Blessing from the Cosmos
"The Capricorn 2017 Birthday Reading was expansive and mind-blowing, and absolutely on the money in everything. You helped me immeasurably as I change and change and grow, and change some more. What a time!" — Linsey
Dear Friend and Reader:
Last week, your ruling planet Saturn entered your sign — and is now joined by the Sun, Venus and some lesser-known bodies. Some people fear Saturn; but for you its arrival so close to the solstice is a blessing from the cosmos.
If you're someone with a Capricorn Sun, rising sign or Moon, Saturn in your sign the next three years is a reminder that if you set a goal and are willing to work toward it, nothing is out of reach. It can be hard to feel that way in this day and age, but now you have a powerful ally in your corner.
One of your most meaningful tasks for the coming four seasons is defining yourself in a way that's not dependent upon tribal identity. How exactly do you do that? Eric will be covering that — along with the opportunities, challenges and essential mission of Saturn in your sign — in your 2018 Capricorn Birthday Reading.
He'll also cover 2018's other major planetary sign changes in your reading (Uranus into Taurus, your zone of play and creative risk-taking; and Chiron into Aries, your zone of home and the emotional landscape) — plus additional aspects throughout (and beyond) the year that add nuance and offer creative opportunity.
Eric crafts these readings with the best of his life-coaching, cheerleading and problem-solving skills; the sensitivity of his therapy training; his uncanny knack to help you see challenges from a more empowering perspective; and with the kind of everyday, practical inspiration you can use immediately.
"Your work has always offered me food for thought, options to consider and clarity when needed. Thank you very much for what you do and how you present it." — Victoria Bouet
You get two 30-minute astrology segments and a separate tarot reading for your year. When you pre-order your Capricorn reading, you secure the lowest price we offer: only $33. This price increases as we near publication, and then it increases again when it's ready.
Happy Birthday, Capricorn!
Yours & truly,



Amanda Painter
P.S. The 2018 Capricorn Birthday Reading is distinctly different from the Capricorn written reading available in the upcoming Art of Becoming annual project. It covers your key astrology in a different format and emphasis, capitalizing on Eric's more intuitive, improvisational skills. The Birthday Reading also makes a fantastic gift for a loved one!
---
Capricorn (Dec. 22-Jan. 20) — On Monday Venus joins the Sun, Saturn, Pluto and an unusual point called Quaoar (associated with family patterns and personal creation myths) in your birth sign. You might say this represents the formation of a brand new you, with a whole new mission. At this point of commencement, some basic information will help. First, your mission is to be accountable to yourself. You are responsible for keeping the promises you make to yourself, and you reap the results of your choices. Next, it would be wise of you to keep a close watch on the influence of your family over your choices, your thoughts and your relationships. This influence, of course, is mostly internal, though there are plenty of people still bossed around by their elder relatives well into their 50s and 60s (helicopter parents are nothing new). If that's happening, it's time to get a grip, even if you're much younger. Tribes (of friends) can be just as oppressive. Your life is not about them. It's about you.
"You are someone who is more connected to the wider flow of the human experience than you might otherwise be. Even if you're not an official leader, or into politics, you are connected (often rather consciously) to aspects of life that extend far beyond yourself. This connection sometimes comes bursting into your life when you're not vaguely interested. Sometimes you feel it as a direct calling, and you may or may not know what to do with that."
Aquarius (Jan. 20-Feb. 19) — Many planets have, nearly in unison, entered your most mysterious house in all of astrology: the 12th, which for you is the sign Capricorn. The 12th is so mysterious because it's like the hidden dimension of the psyche — the secret room behind the bookshelf, the basement below the trapdoor covered by a rug, or the abandoned wing of a massive hotel. More accurately, it's akin to the commonplace dream of the extra room in one's home, which, when entered, turns out to be endless. Notably, you've had Pluto moving through this realm for nearly a decade, which has been challenging and a little scary. Now, more substantial, directly helpful planets have entered. The result is to grant you a kind of Shamanic quest: not magical powers but rather the necessity to bridge your inner world with your outer one; and to allow your life to be guided by the dreamtime. First and foremost, pay attention to your dreams. Everything else will start to make sense.
"Within the morphogenetic fields of your sign is an inbred rebelliousness of mind. This comes with the refusal to accept patterns imposed by others; the capacity to hybridize one's views and have original positions on social and political issues; which in turn leads to a kind of eccentricity that is very much a quality of your nature. So too is a distinct inventiveness, if you can keep your mind awake, alert and young."
Pisces (Feb. 19-March 20) — These weeks mark a meaningful, even important, time of transition in your vocation or profession. You have reached a destination, though obviously not a final one, but a real one. It will be necessary to take a few months and evaluate what you've accomplished, which means: what you've actually changed in your work patterns, your standing in the world, and your talent development. It's essential that you not take a rapid or slipshod approach to this. You might start with rewriting your resume from scratch, so that you have a list of your accomplishments and can see a story arc. Meanwhile, it's essential that you look for ways to take some pressure off your need to achieve new things, which I know is a comment you'll never hear another astrologer make to a Pisces. Rather than coast, hold your ground, work the projects you've already begun, and make the most of what you currently have. As you do this, you'll set some new and very different goals. "After many adventures, misadventures, developments, challenges and crises, you've integrated the many seemingly separate facets of who you were into someone who you now most distinctly are. I suggest you make a study of this gradual transformation that's taken over your life, and which is nearly complete. Feel the ways in which you've worked out problems that seemed to have no solution. Notice how your confidence level has increased."
— From your 2017 annual reading by Eric Francis, The Book of Your Life — which you can read here. Eric's beginning work on the 2018 annual edition — you may pre-order that here.