Dear Friend and Reader:
On the day that Jonathan Cainer died, this horoscope appeared in the Daily Mail and newspapers around the world:
SAGITTARIUS (November 23 – December 21) — We aren't here for long. We should make the most of every moment. We all understand this yet don't we forget it, many times? We get caught up in missions, battles and desires. We imagine that we have forever and a day. In one way, we may be right – for are we not eternal spirits, temporarily residing in finite physical form? An elevated perspective is essential to a meaningful existence.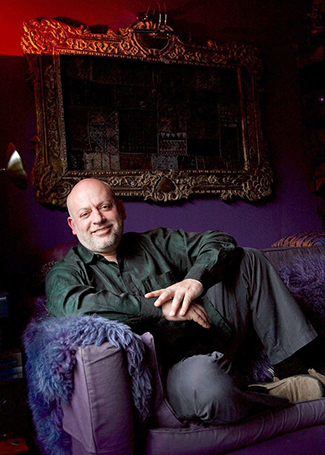 Jonathan, who left us unexpectedly Monday morning at age 58, was of course a Sagittarius (and Sagg rising, and Saturn). This was an unusually philosophical horoscope even for him, though that was his role: to be a kind of public philosopher and spiritual psychologist.
To some extent this is the role of every newspaper astrologer. It's an unusual and distinct voice to take up in the world, where agendas are not usually themed on self-awareness, inner peace or meaningful existence.
In fact, nearly all of what we see and hear in this thing we call the media is designed to either foment conflict, provoke fear or sell us something we don't need. Newspapers in particular run on fear, and drum up sales by frightening people (and propagating wars that they then report on; this is also the formula of most Internet news).
It's worth pointing out how unusual it is to see a message like this in a daily newspaper, or anywhere for that matter — but especially on the pages of a British scandal sheet like the Daily Mail. It's the work of newspaper and magazine astrologers to bring a breath of spirit into the madness and chaos of what we call the news, and Jonathan did it boldly and elegantly.
His optimistic, insightful forecasts ran in the British press since the mid-1980s. He took up that role with a fresh voice, and he did so brilliantly, cultivating a worldwide following that included publications in Britain, Australia, Europe and into Asia. When the Internet became popular, he gathered a following in the United States through his own site and venues such as People.com.
Day after day, millions found ideas for living, new ways to think about their lives, less restrictive and even liberating ideas for thinking about themselves. It's true that Jonathan strived to be inspiring, but he succeeded in more than that. I considered him an actual philosopher. I knew him personally since 1999, and I can attest to the fact that he practiced what he preached. (You may listen to my audio tribute to him, where I tell many stories about my experiences of working with him and give a detailed reading of his chart.)