(Updated) Covid Chronology & the PCR :: Conversation w/ Dr. Sam Bailey
Originally posted April 22, 2022. Updated Dec. 9, 2022.

Dr Sam Bailey interviewed me about the PCR and my work on the chronology.
Full Program, Standard Bandwidth
Full program, Reduced Bandwidth, Mono
Audio of Sam Bailey's Program as Stand-Alone Player | Watch Video (Google Drive only; Odysee coming soon)
Interview with Dr. Stephen Bustin on Feb. 1, 2021
Dear Friend and Reader:
Tonight's program includes a discussion of the 19 minor planets currently about to take conjunctions from the Taurus Sun. I remain curious about the Venus-Nessus conjunction in Pisces that was exact at the time of the Sun's ingress earlier this week.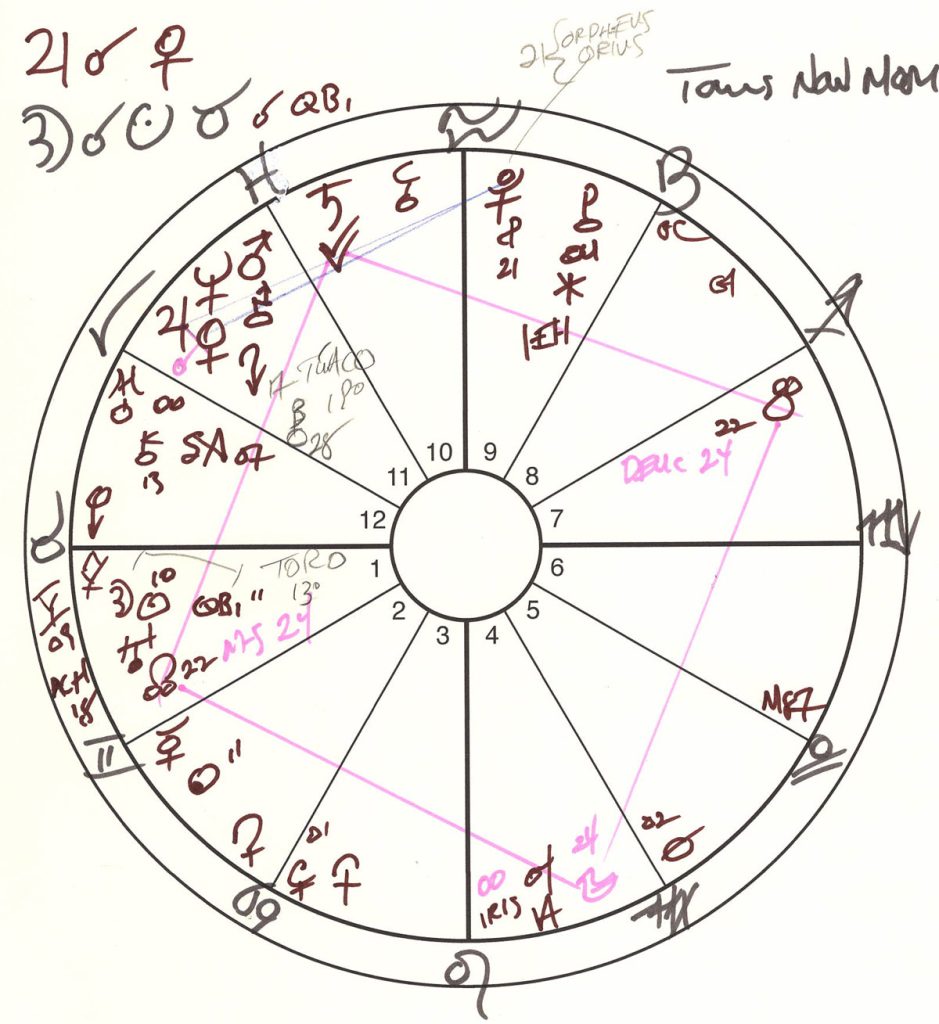 I plan to continue my discussion of journalism as a spiritual path. Being a reporter is a study in the nature of reality, in relationships, and in learning to describe people and events sincerely.
We are accustomed to the model of the "self-care article" designed to sell you new sneakers (someone, or some entity, just submitted one of those this morning — it's really exciting).
Highlight: Conversation with Sam Bailey
Tonight's highlight however is an interview with me conducted by Dr. Sam Bailey, the New Zealand-based medical doctor who has helped the world do its molecular biology homework.
Bailey is the most skilled presenter on the PCR device and how it is used, and the current state of virology.
She became aware of my work when I scored an interview last year with renowned British PCR-master Stephen Bustin, author of A-Z of Quantitative PCR. This is considered the definitive book on PCR for all facets of the scientific world, from research to diagnostics. She spends about half our time filling in details from that momentous interview.
And she asks a lot about my work on the Comprehensive Covid Chronology that we at Chiron Return and Planet Waves have been working on since March 2020.
Thanks for tuning in. If all goes well — catch you before 10 eastern.

PS — If you are the steward of a charitable family trust and want to offer resources to a nonprofit doing very good work, please contact me at [email protected], or call me at (845) 481-5616. We have plans, and you may be the one to help make them happen. Thank you.
---
Listen to an interview on Vermont Public Television with Mark Borax about how the timeline was developed. See interview below in video format. See interview by Max with Eric about the development and history of the covid PCR tests.
Chiron Return, the nonprofit publisher of Planet Waves FM, has issued the latest version of our Covid Chronology. It now extends out to the end of 2020 and covers every day between Dec.1, 2019 and Dec. 31, 2020 — and goes all the way back to 2007.
This work has been built with the assistance of many researchers and document collectors throughout the world. It is the only document of its kind on the internet, providing a day-by-day account starting in December 2019, details of the previous 11 months of 2019, and extending back to 2007.
The focus of the document is the polymerase chain reaction test for the alleged virus. More than two years of investigation and identifying sources worldwide have resulted in the most comprehensive chronology of events.
The new edition goes back to the 2008 publication by Anthony Fauci that influenza alone does not cause pneumonia; all of the pandemics of the 20th century had a bacterial cause of death.
The most updated edition includes a detailed chronology of "gain of function" research involving the National Institutes of Health, EcoHealth Alliance, and the Wuhan Institute of Virology.
This is a published working draft that spans through May 2020, about two months after the commencement of our timeline-chronology, Covid19 News.